Bustle's Editors On Kylie Jenner & Stalking Exes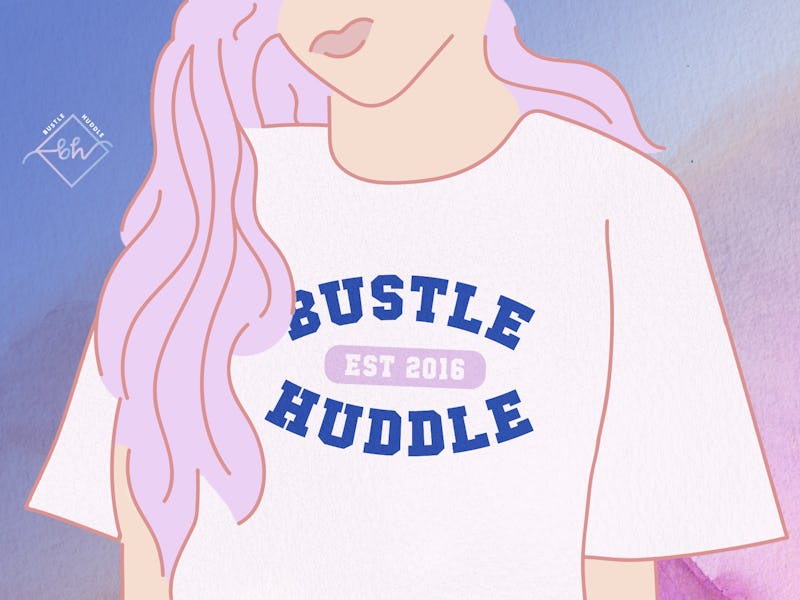 It's Thursday, Nov. 17, and you know what that means? Thanksgiving is just one week away. If you haven't started figuring out what you're cooking (or, in some cases, picking up from Trader Joe's last minute) or who you're eating with, now's the time, because the holiday is officially right around the corner. And with Thanksgiving comes Black Friday, the Gilmore Girls revival, Friends re-runs, football games, and so much more — not to mention serious food comas and inevitably awkward time with your family. Whether you're ready or not, its' time to start gearing up for the big day.
But Thanksgiving's all-too-soon approach isn't the only thing on our minds today, of course. This Thursday brought plenty of news, from Kylie Jenner lip kits to the science behind Facebook stalking, and Bustle's editors had a lot to talk about.
Brendan Dassey + Making A Murderer
Just yesterday, it was reported that a judge had ordered the release of Brendan Dassey, the star of Netflix's Making a Murderer, from prison. Yet on Thursday morning, it was announced that federal courts have blocked Dassey's release, and so he will not get out of jail on Friday as had been expected. For now, the 27-year-old Wrestlemania fan will be staying in prison, but in a statement to Bustle, Dassey's lawyers said that while they're "disappointed more than words can say," they believe that "the fight goes on."
Badass Ladies Unite: Need some news that's a bit more uplifting? Check out the "Lady Boss," a newly named Virgin Airlines plane that got its moniker due to the challenges women face in the workplace and the hope Virgin head Richard Branson has for his young daughter. Ladies, start saving up.
Kylie Jenner + Holiday Surprise
Admit it: you're obsessed with Kylie Cosmetics, the brand behind those Lip Kits and so much more. The youngest Jenner and social media queen has created a bona fide cosmetics empire, and on Wednesday night, she released a special edition Kylie Cosmestics holiday box, which includes 10 different lip colors, Kyliner, Kyshadows, and more. It'll all be released on Monday at 1 p.m. PST, but beware, it's going to sell out fast.
Pro Tip: If you're on the lookout for holiday gift ideas, check out what the latest celeb to stop by Bustle's offices, Haylie Duff, has to say. The actor, singer, and lifestyle guru shares her tips for how to make the perfect holiday gift basket, and you'll want to be taking notes.
Exes + Facebook Stalking
If you've ever spent way too long creeping on an ex's social media pages, you're not alone — we're all guilty of doing just that. But did you know that there are some pretty solid reasons behind the act? In the latest episode of Love, Factually , Bustle's video team dives in to the science behind creeping on our past loves, and what those hours spent on your ex's sister's best friend's page really mean.
Fun Fact: Heading home for the holidays is bound to stir up some feelings, and according to Tinder, the most popular city to use the love-finding app during Thanksgiving is... Detroit. The site found that there was a 54 percent increase in swiping over the holiday weekend than normal — how crazy is that?!
Neil Patrick Harris + '00s Nostalgia
One of the most beloved kids' series of the early '00s is coming to the small screen, and it looks amazing. After much anticipation, the first trailer for A Series of Unfortunate Events , Netflix's adaptation of Lemony Snicket's books, was released on Thursday, and fans of the franchise will likely be very pleased by Neil Patrick Harris' look as the Count and the diverse nature of the show's cast. This is a "series" you won't want to miss.
King Kong Is Back: Unfortunate Events isn't the only big trailer to come out on Thursday. The preview for Kong: Skull Island was released, too, and the King Kong movie looks like it'll be one of spring 2017's biggest hits. Come for the ape, stay for the dream-team of Tom Hiddleston and Brie Larson.
Memoirs + Feminism
For many women, this past week has been hard, thanks to Donald Trump's election and the anti-female rhetoric being spouted by his followers. Whenever the world gets you down, reading can be great way to lift your spirits back up, and these 16 feminist memoirs, from Elizabeth Warren's A Fighting Chance to Misty Copeland's Life in Motion, will defintely do the trick.
Calling Harry Potter Fans: Fantastic Beasts and Where to Find Them hits theaters tomorrow, and Katherine Waterston, who stars as a witch named Tina, spoke to Bustle all about the new film — and shared her thoughts on those Hermione Granger comparisons.
Today's WTF Moment: "After Trump was elected President of America, I start seeing more pictures of him and I think the pheasant looks a little bit like him" — Mr. Gao, the caretaker to a pheasant who many think bears a strong resemblance to Trump. It's all in the hair.
What To Watch: Shondland fans, you're in for a ride. Tonight is the season finale of How to Get Away with Murder , and yes, we'll finally find out who was killed in the house. Tune it at 10 p.m. on ABC.
Design: Chelsea LaSalle, Alyssa Foote, Jordan Hughes/Bustle