15 Shows & Movies Like The Haunting Of Bly Manor To Stream Right Now
Don't forget to check under the bed first.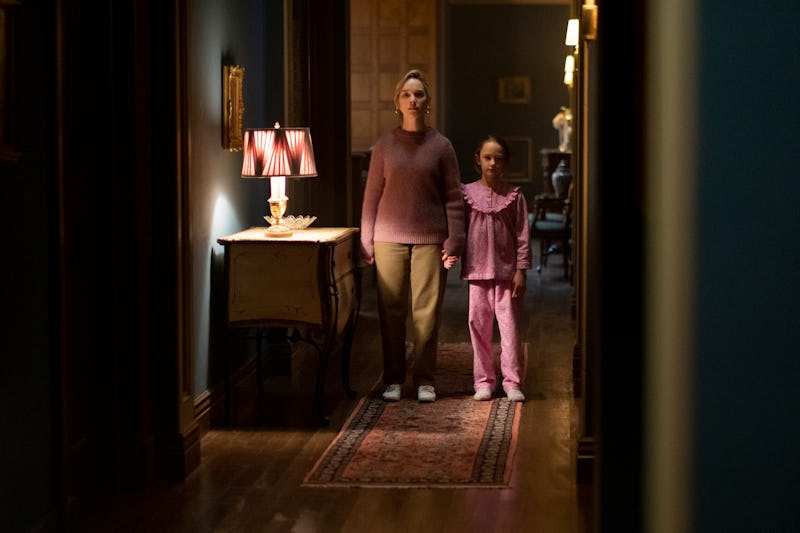 EIKE SCHROTER/NETFLIX
It's been three years since The Haunting Of Hill House terrorized Netflix viewers, and one since creator Mike Flanagan returned to frighten fans yet again with the horror anthology series' second season, The Haunting of Bly Manor. If, after marathoning the latest installment, you don't want to wait years for more scares, there are a slew of titles like The Haunting Of Bly Manor you can stream. Just lock the doors, turn off the lights, check under the bed, and start screaming. I mean, streaming.
Though he's been around for less than a decade, Flanagan has already cemented himself as a master of horror with a prodigious resumé. Aside from Hill House and Bly Manor, he has directed eight feature films, including two Stephen King adaptations, and has two Netflix horror series coming up: Midnight Mass, top-lined by recurring Haunting star (and Flanagan's real-life wife) Kate Siegel, and The Midnight Club, an adaptation of Christopher Pike's novel.
Even with Midnight Mass finally making its Netflix debut on Sept. 24, there's plenty of other horror movies and shows to keep you up at night in the meantime, from Flanagan and otherwise. Here are an unlucky 13 shows and movies like The Haunting Of Bly Manor you can stream right now… if you dare.
This article was originally published on