12 Queer Anthems From The '90s & '00s That You Need To Revisit For Pride Month
From RuPaul's "Supermodel (You Better Work)" to Lily Allen's "F*ck You."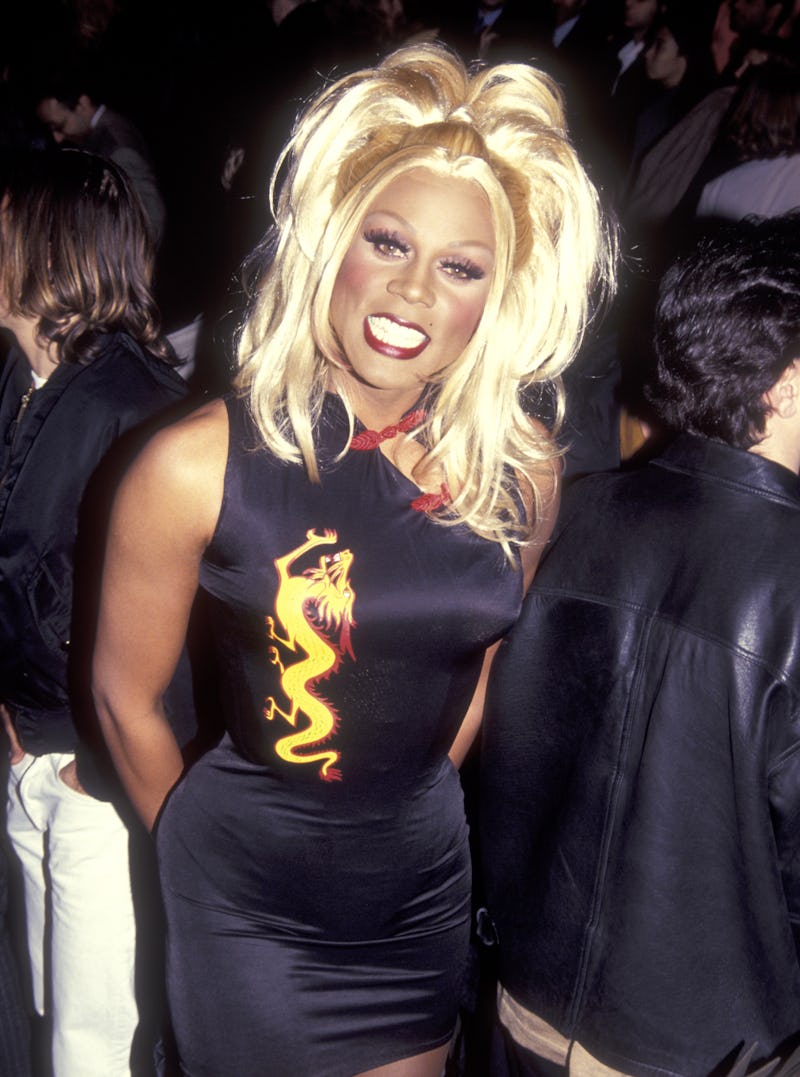 Ron Galella, Ltd./Ron Galella Collection/Getty Images
Like those who make up the LGBTQ+ community, queer anthems cannot be defined by any single characteristic. In fact, there are many reasons queer people gravitate toward particular songs, whether their relatable lyrics recall hardships often experienced by LGBTQ+ individuals (Cyndi Lauper's "True Colors," Gloria Gaynor's "I Will Survive") and help listeners feel less alone or feature the belting chops of a big-voiced diva á la Whitney Houston's "I Wanna Dance With Somebody." Other songs receive queer anthem status for tongue-in-cheek nods to coming out (Diana Ross's "I'm Coming Out") or more straightforward references to gay cruising (Village People's "YMCA"). And let's not forget about songs like ABBA's "Dancing Queen" and Madonna's "Express Yourself," which are beloved by the LGBTQ+ community for promoting unabashed happiness and celebration — feelings that many individuals strive for in situations where their sexualities aren't embraced.
Long before Lil Nas X slid down a pole and gave Satan a lap dance in one of the gayest music videos of all time for "MONTERO (Call Me By Your Name)," artists like Crystal Waters and Janet Jackson released tracks in the '90s that reflected LGBTQ+ issues like homelessness and the AIDS crisis. Such songs allowed affected individuals to be seen at a time when their deaths were literally denied by scientists. This gave another level of importance to queer anthems that carried into the '00s when the United States finally legalized same-sex sexual activity, and musicians like Christina Aguilera represented LGBTQ+ individuals and relationships through music videos shown on platforms like MTV.
Queer anthems have historically provided visibility for the LGBTQ+ community, and they'll continue to do so. Just look at Lady Gaga, who became the first person ever to say the words "lesbian," "gay," "bi," or "transgender" at the Super Bowl in 2017 while performing "Born This Way." While you celebrate pride month this year, here are 12 queer anthems from the '90s and '00s that should be on your playlist.