How To Stream Natasha Richardson's Best Films In The UK
From The Parent Trap to Wild Child, we've got you covered.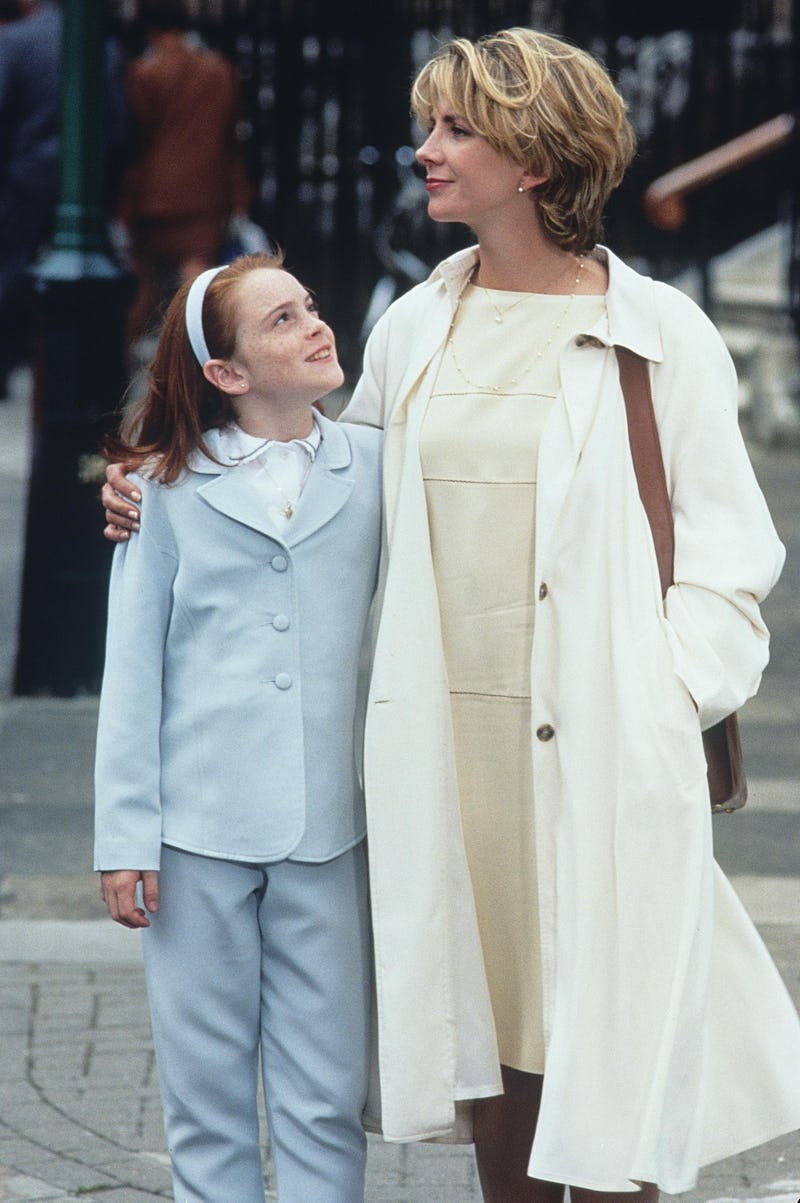 Mark Tillie/Walt Disney/Kobal/Shutterstock
It was pretty much inevitable that Natasha Richardson would follow in the footsteps of her acting dynasty family. The daughter of actress Vanessa Redgrave and esteemed director Tony Richardson, got into theatre at a young age, alongside her sister, Joely. Honing her craft on the stage, the The Parent Trap actor made her West End debut in a revival of Anton Chekov's The Seagull in 1985. She went on to star in her first Broadway show, Eugene O'Neill's Anna Christie, in 1993. And it proved to be a job she'd never forget, as she met her future husband, Love Actually actor Liam Neeson.
During this time, Richardson was also making quite the name for herself on screen. Prior to meeting Neeson, the star had already appeared in the likes of The Handmaid's Tale, The Comfort of Strangers, and The Favour, the Watch and the Very Big Fish. Shortly after Richardson and Neeson married in 1994, they acted opposite each other in the movie Nell, which also starred Jodie Foster.
The roles continued to come in fast for Richardson, who is beloved by many for her starring role in Disney classic The Parent Trap, where she shared the screen with a young Lindsay Lohan. She also gave a memorable performance opposite Jennifer Lopez in Maid in Manhattan. The British actor made her final on-screen film appearance in the teen drama Wild Child, starring Emma Roberts. Richardson passed away in 2009, aged 45, in a skiing accident, while on a family vacation. But her legacy continues to live on in her and Neeson's sons, Micheál and Daniel. Continuing the family dynasty, Micheál has adopted his mother's surname for his acting career.
Fans will be pleased to know that some of Natasha Richardson's most beloved films are available to stream and rent online. So, to celebrate her everlasting legacy, here are seven you can watch right now.