29 Icebreakers To Make Your Zoom Happy Hours Less Awkward
It'll make everyone (including yourself) feel a little more at ease.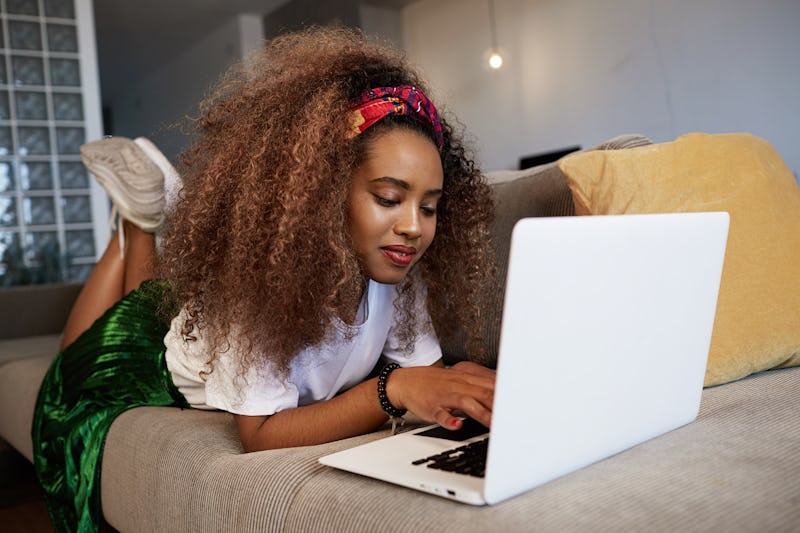 Shutterstock
When social distancing guidelines came into full effect, many of our favorite social activities may have shifted to online. That included movie nights, romantic dinners, and even happy hours. And while for some people, this took away some of the anxieties that IRL interactions cause, for others, it did the opposite. While many restrictions are lifting, it seems likely that we'll be keeping some of our remote work practices, including virtual socials. If the thought still gives you hives, these Zoom icebreakers may really help.
So, what's the point of a Zoom icebreaker anyway? Can't you just say "hi" and get on with it? Well, it's not always that simple. What if you have nothing to say? Seriously! Sometimes it helps to have an equal rubric to start conversations and get yourself and everyone else comfortable. Plus, it can feel a little awkward talking to coworkers from your bedroom or living room. This is where icebreakers can come in handy; they can eliminate discomfort, and they're a great leveller, since everyone has to talk to the same topic. Plus, you'll get to relax a bit all while learning more about the people you're working with.
So, here are a few ice breakers for Zoom meetings you can use to make everyone (including yourself) feel a little more at ease.
This article was originally published on