21 Icebreakers To Make Your Zoom Happy Hours Less Awkward
It'll make everyone (including yourself) feel a little more at ease.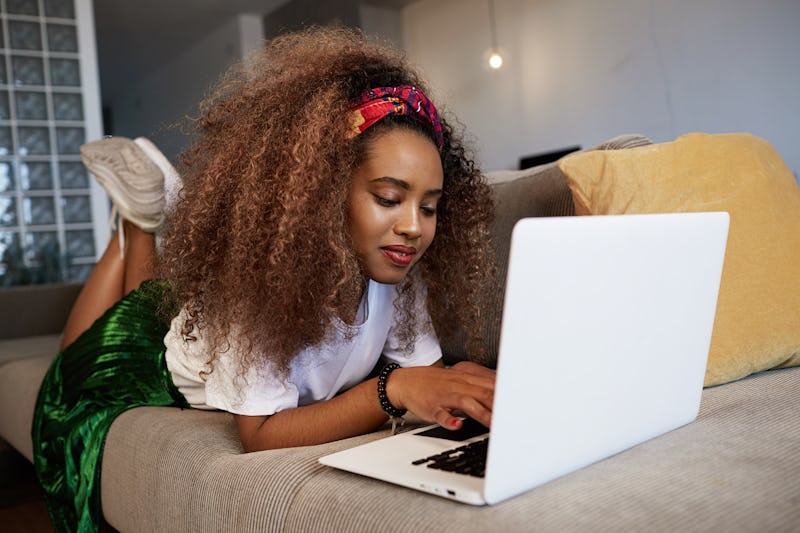 Shutterstock
With social distancing guidelines in full effect, all of your favorite social activities may have shifted to online. This includes movie nights, romantic dinners, and even happy hours. And while for some people, this may have taken away some of the anxieties that IRL interactions cause, for others, it's done the opposite. If you're someone who dreads trying to make conversations in virtual social settings, some Zoom ice breakers could really help. Just remember that everyone is collectively dealing with the stresses of the coronavirus pandemic, and that you're probably not the only one who's feeling a little nervous.
Zoom icebreakers are a great way to start conversations and get yourself and everyone else comfortable. Though social distancing has been going on for a while now, people may still not be used to having interactions solely through virtual settings. It can feel a little awkward talking to coworkers from your bedroom or living room. This is where icebreakers can come in and eliminate any discomfort. You'll get to relax a bit all while learning more about the people you're working with.
Here are a few ice breakers for Zoom meetings you can use to make everyone (including yourself) feel a little more at ease.