How To Resolve Holiday Fights With Your Partner, Based On Your Zodiac Sign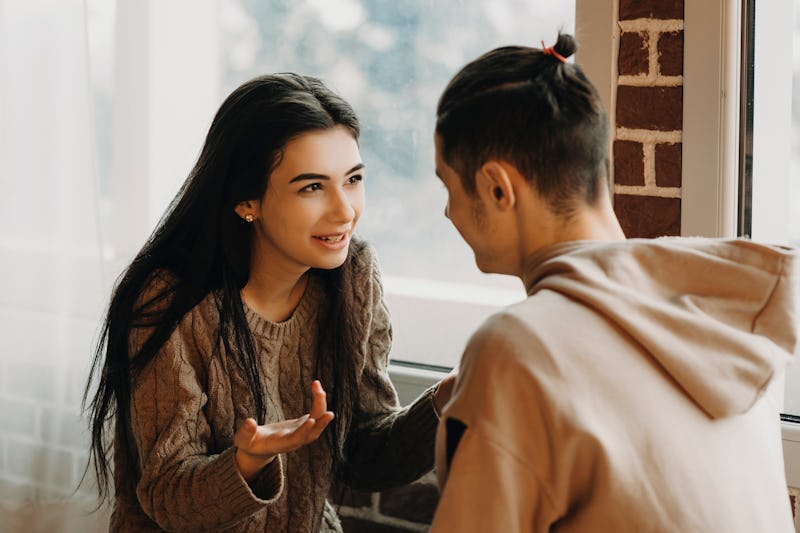 Shutterstock
Between visiting family, attending parties, traveling, and spending money on it all, chances are you and your partner will argue at some point over something during the holidays, and that's OK. Navigating this busy season isn't so much about avoiding arguments at all costs, but about how you resolve conflicts with your partner. And according to astrologers, each zodiac sign will go about it differently.
Everyone has their own way of overcoming an argument that best suits their personality, whether it's calling their partner out in the moment, finding a quiet time to talk things over, or letting small issues roll of their back until it can be discussed at a later date. Astrologically speaking, "our conflict style tends to be a combination of our Sun, Moon, and Mars," Rebecca M. Farrar, MA, an archetypal astrologer, tells Bustle, so every sign will be a bit different.
Something anyone can do, though, is practice a little patience, especially during such a busy and stressful time. "Focusing on the many things you love about someone [...] can be a great place to start, as well as focusing on what you need or want instead of placing blame on the other person," Farrar says. With that in mind, read on for the best ways to handle conflict with your partner, based on your zodiac sign.