The 4 Most Ambitious Zodiac Signs
Working hard is part of their nature.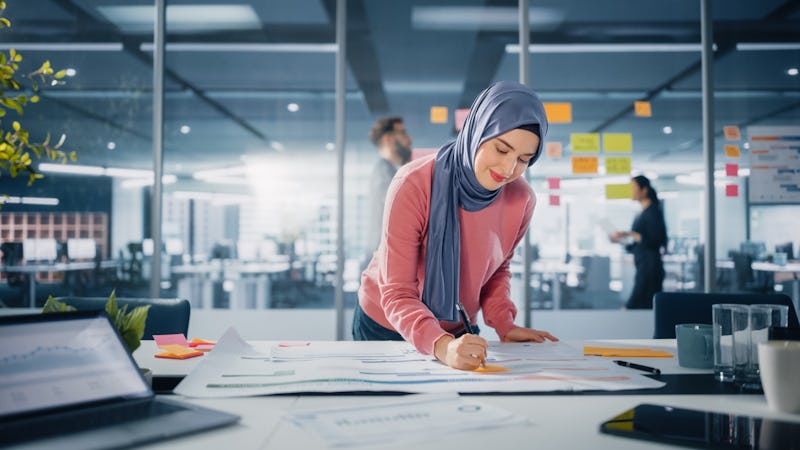 Shutterstock
From owning a successful business to becoming a New York Times bestseller, some people will stop at nothing to fulfill their aspirations. Astrology is a great tool for interpreting your strengths and in a lot of ways, revealing your purpose and soul's destiny. Whether you're inspired to find your soul mate or determined to become the next Serena Williams, if you're the type of person who prides themselves in their resiliency when it comes to crushing their life goals, you probably align with the most ambitious zodiac signs.
Your sun sign — which represents your core personality traits — is a good way to discern next-level ambition, but there are other placements that can point to your eye for success. For example, your Mars sign rules passion, so if your Mars sign is stationed in Aries (the sign it happens to rule), you probably have a no guts, no glory type of approach to your goals. "​​There's no match to the level of ambition that Aries exude," Tik Tok astrologer Lauren Ash tells Bustle. "It's not enough for them to be good, they want to be great."
You can also look to the ruler of your tenth house, aka the house of ambition and career. Cardinal signs (Aries, Cancer, Libra, Capricorn), are signs that take initiative and share a sense of devotion — so if your tenth house ruler is stationed in one of these signs, you likely resonate with their sense of dedication.
There's a lot of pressure to fulfill your lifelong goals, but some people are unfazed by the challenge. Read on to find out if you're one of the most ambitious zodiac signs.