If You & Your Sibling Are These Zodiac Signs, You Probably Fight A Lot
You tend to approach life differently from one another.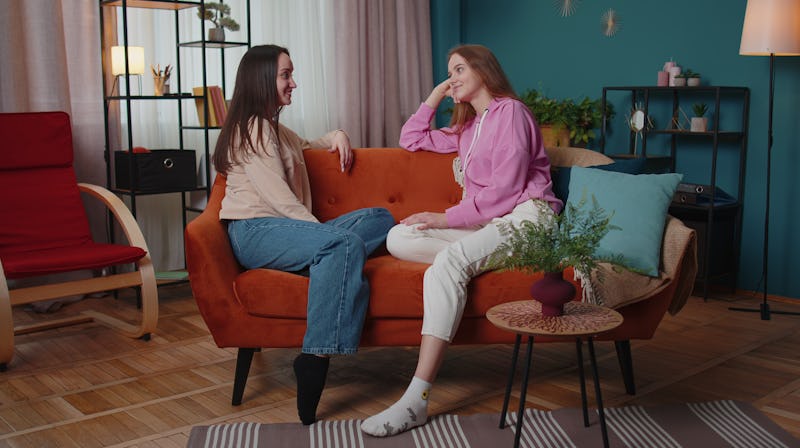 Shutterstock
The Royals aren't the only ones prone to sibling rivalries. No matter how close you are to your sibling, feeling like you have to compete with them from time to time is pretty normal. After all, who hasn't wanted the label of being the "favorite" at some point? While sibling rivalries are pretty harmless for the most part, some can lead to long-term tension. That's especially true if you're a part of the three zodiac pairs most likely to have a sibling rivalry.
If you ever want to know why you seem to have trouble getting along with certain people, your zodiac sign may hold the answer. While all zodiac combinations can get along, some just have a harder time connecting with one another. According to astrologer Lisa Stardust, some signs are more likely to fight with their siblings due to incompatible traits and different personality types.
"It seems as though signs who are more free-spirited and those who need security usually rival against one another the most," Stardust says. They tend to express themselves and approach life in pretty opposite ways, so on some level, there's always going to be a feeling that one way of life is better than the other. That's typically where the sibling rivalry stems from.
Of course, there are a ton of other factors that can lead to sibling rivalry that have nothing to do with astrology. But if you're looking at sun signs only, here are the three zodiac pairings most likely to have a sibling rivalry, according to Stardust.
Source
Lisa Stardust, astrologer