An Astrologer Shares The Zodiac Sign You Should Avoid Dating
The cosmic chemistry is between some signs is totally off.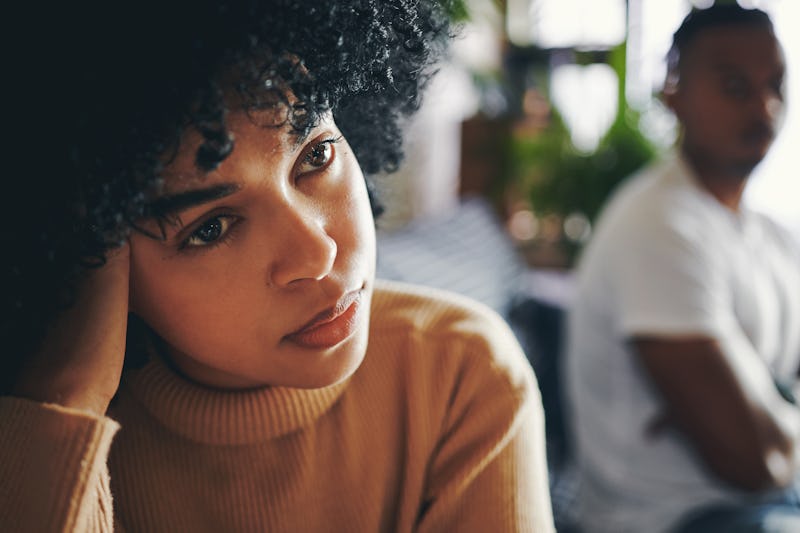 Rowan Jordan/E+/Getty Images
Dating is complicated, but looking at our astrological love compatibility with someone can sometimes help make sense of things. Because while scanning for red flags as we get to know someone is a must, knowing the most incompatible zodiac signs in love can be an easy trick for gleaning some cosmic insight into a potential connection, too. If you could avoid wasting your time on someone who might be astrologically fated to press your buttons, grind your gears, and drive you up the wall, wouldn't you want a heads up?
But before you send a break-up text to that Scorpio or eliminate an entire group of zodiac signs from your dating pool, remember that dating someone with an incompatible zodiac sign doesn't doom a relationship. The astrological compatibility between two people involves much more than just sun signs. We've got to look at the connections between two birth charts on the whole (a practice known as synastry) to get a clear cosmic picture of a relationship. Romance planet Venus, sex planet Mars, and the emotional moon all play major roles in our love lives, but looking at basic zodiac sign compatibility is a helpful place to start.
And ultimately, just because certain zodiac signs are incompatible on paper doesn't mean things won't work out between them. It's possible to find chemistry, compatibility, and common ground with people of all zodiac signs — it might just take some compromise or involve a little more struggle. That said, read on to learn which zodiac signs you're romantically incompatible with.
This article was originally published on