3 Zodiac Signs Most Likely To Break Leo's Heart
Not everyone wants to share the spotlight with the lion.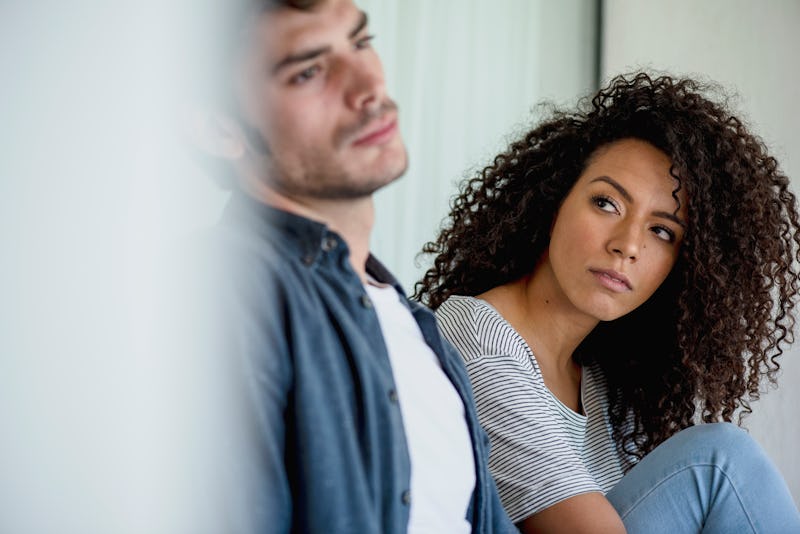 Mindful Media/E+/Getty Images
When you're zodiac royalty like Leo, finding a partner who's worthy of standing by your side while you take on the world isn't easy. You're confident, outgoing, and have a ton of people who adore you. Because of this, you need to find someone who can confidently hang back and support you while you go out there and do your thing. Unfortunately, not everyone is OK with sharing their partner with the whole wide world, according to astrologers. This realization can be heartbreaking for you, so if you want a partner who won't ever dull your shine, you may want to avoid dating three zodiac signs in particular.
"Leos thrive when they are in love," Haley Comet, lead astrologer of astrology-based dating app NUiT Connect and Match App, tells Bustle. "[Leos] don't do anything halfway — they go all-in or not at all. They follow their hearts completely and abandon rationale on the way, so they may even rush into a relationship and say 'I love you' right away."
As the sign of self-expression and theatrics, Leos are all about over-the-top displays of affections, date nights out on the town, and generous gifts. All they want in return are hugs, kisses, and near-constant stream of compliments. Since the lion is ruled by the Sun, which governs the self, Leos naturally have big egos that need to be stroked.
According to Comet, Leos would be hurt most by a partner who wounds their ego. "Leo is a proud sign," she says. "If their partner does something to make them look dumb, especially publicly, this is unforgivable for them." As a fixed sign, Leo also values loyalty. So cheating or any other sort of betrayal will wound both their heart and their ego.
If you're a Leo looking for the right partner for you, it may be in your best interest to stay away from the following three signs. According to Comet, these zodiac signs will only leave you heartbroken.
Source:
Haley Comet, lead astrologer of NUiT Connect and Match App
This article was originally published on