I Asked My Dog What Her Favorite Products Were & She Said She Woofs These 10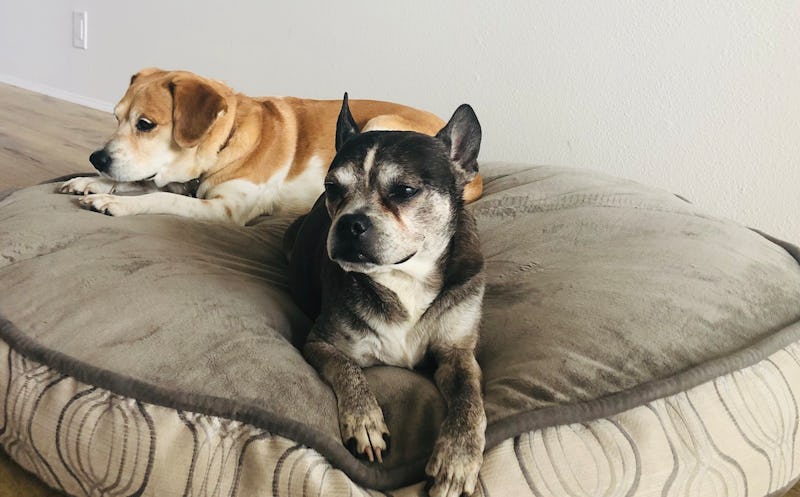 Brandi Neal / Bustle
There are few things better than witnessing the unbridled joy dogs experience over the simplest things. Whether it's chasing their tails, running after an old sock, or eating the same meal every single day, it doesn't take a lot of creature comforts to make dogs happy. That being said, most pup parents like to spoil their dogs anyway, and I'm no exception. Products adopted dogs love, according to my pup, run the gamut from CBD-infused treats to squeaky toys to snuggly beds.
Before I adopted my beagle BiBi, she was found roaming the streets of Puerto Pico with her three little puppies in tow. Because she got a rough start, I do my best to give her the good life. She eats a gourmet, human-grade food, gets tons of walks and treats, and sleeps under the covers with me.
She also loves toys, and she has a lot of them. Sometimes I even let her pick out her own toy at the pet store. She's only 26 pounds, but she always selects the biggest toy available. If you're a new pup parent, and you're not sure what to get for your four-legged friend, my dog is happy to share her favorites. She has excellent taste, so your dog is sure to love BiBi's top picks just as much as she does.