10 Times Kate, Meghan, & The Queen Took Twinning To The Next Level – Yes, Tripletting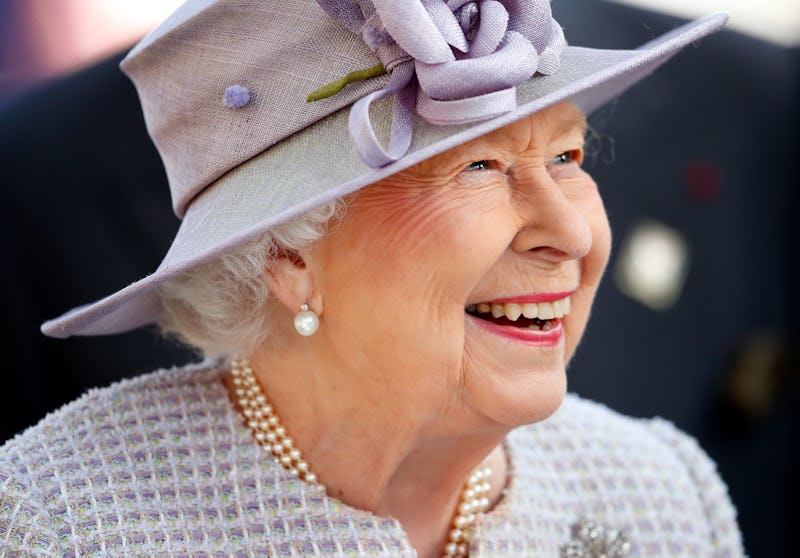 Max Mumby/Indigo/Getty Images Entertainment/Getty Images
While Kate Middleton and Meghan Markle are style icons in their own right, you don't have to look too far to find their inspiration. They've matched outfits with each other in the past, followed the fashion lead of Princess Diana and of course, taken cues from the Queen. Yes, Her Majesty remains fairly straight-laced when it comes to the royal fashion rules (she did write them, after all), whereas Kate and Meghan have been known to break from protocol – but, her granddaughters-in-law do seem to like her style. In fact, there are several times when Kate and Meghan dressed like the Queen.
Styling for some of the most photographed people in the world can be tricky. There are various intricate royal fashion etiquette rules, as well as unspoken preferences to follow: from nail colour, to always wearing tights. So, if in doubt, it's a safe bet to look to the matriarch herself.
Taking fashion inspiration from her love of colour, off-duty looks, and sparkling evening gowns, here's a recap of our 10 favourite times that Kate Middleton and Meghan Markle channelled the Queen's style.