11 Things Your Partner Will Never Let Happen In Your Relationship If They're "The One"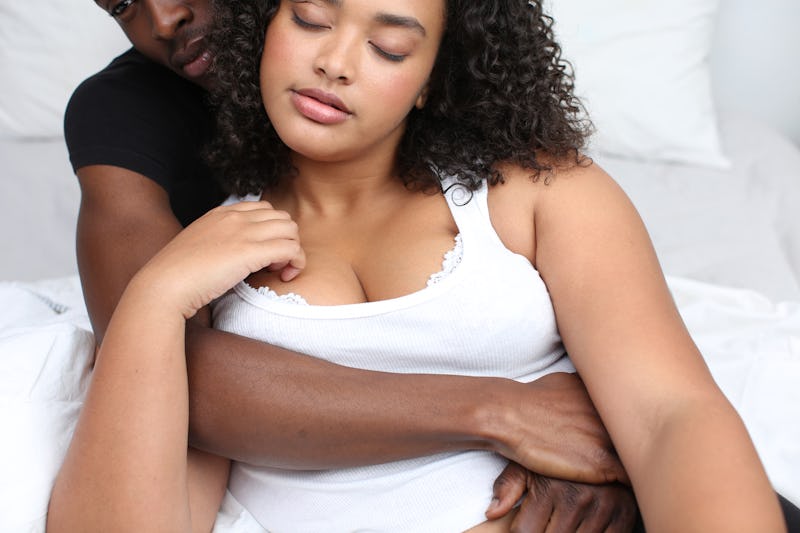 Ashley Batz/Bustle
If you suspect your partner might be soulmate material, then you're probably well-aware of their positive qualities, as well as all the things they do and say to make you feel loved and supported. But if you're with "The One," it's also important to acknowledge all the things your partner doesn't do. Or rather, the things that are missing from your relationship — in a totally good way.
Sure, you may still have arguments. And you may go through the occasional rough patch. But if your partner is on board to create a healthy, long-term relationship, they'll always do their part to keep toxic arguments, misunderstandings, and other unhealthy situations at bay — all in the name of maintaining a healthy connection.
"The best way to tell if you're with 'The One' is to look at your partner's actions towards you and the relationship," Jonathan Bennett, relationship and dating expert at Double Trust Dating, tells Bustle. "If your partner loves you, makes you a priority, and always fights for the relationship, it's a good sign you've found a keeper."
With a soulmate-type partner, they'll be all about keeping things as healthy as possible, which may make some of the issues listed below far less likely. Here a few things your partner will never let happen in your relationship, if they're "The One."