11 Uncomfortable Things You Can Do With Your Partner To Strengthen Your Bond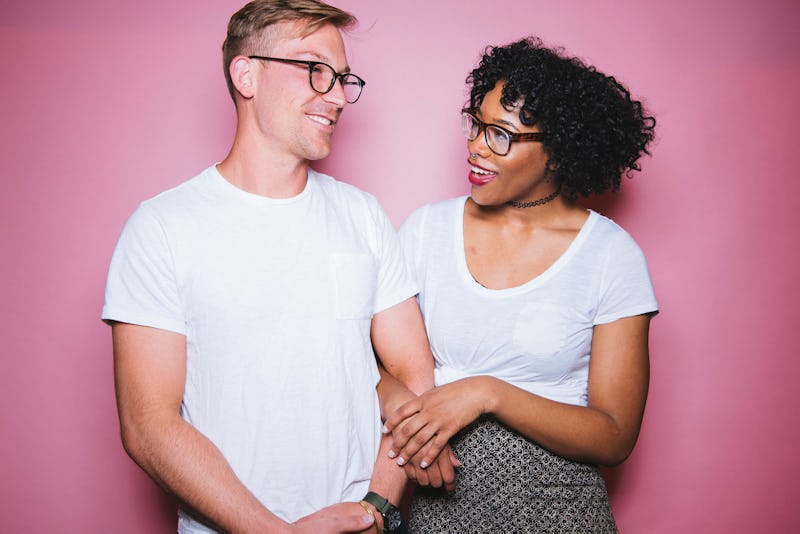 BDG Media, Inc.
Sometimes, in order to truly bond with your partner, you'll need to go through a few awkward experiences together. These might occur all on their own — such as health issues, or other unexpected life events that can throw your relationship through a loop. But they can also be things you seek out and do on purpose, as a way of getting to know each other better.
If you think about it, "seeking discomfort is synonymous with seeking growth," therapist Markie Keelan, MA, LPCC, tells Bustle. "Working on relationships to make them the best they can be will most likely lead you to uncomfortable territory, but no masterpiece was ever a walk in the park for it's creator. It's important to make space for the uncomfortable in relationships if you desire them to grow."
This might include having a few tough conversations, possibly about big topics like having kids, what you want for the future, or what happened in the past. But it can also mean having potentially uncomfortable experiences together, such as deciding to go to couples therapy, or getting outside your comfort zones together.
While these things may not be easy to do or talk about, it doesn't mean they have to be a negative experience. In fact, when you know that they're helping you bond, they can actually be incredibly positive. Here are a few uncomfortable things that will strengthen your relationship, according to experts.