12 Meghan Markle-Themed Drinks That Will Take Your Royal Wedding Party To The Next Level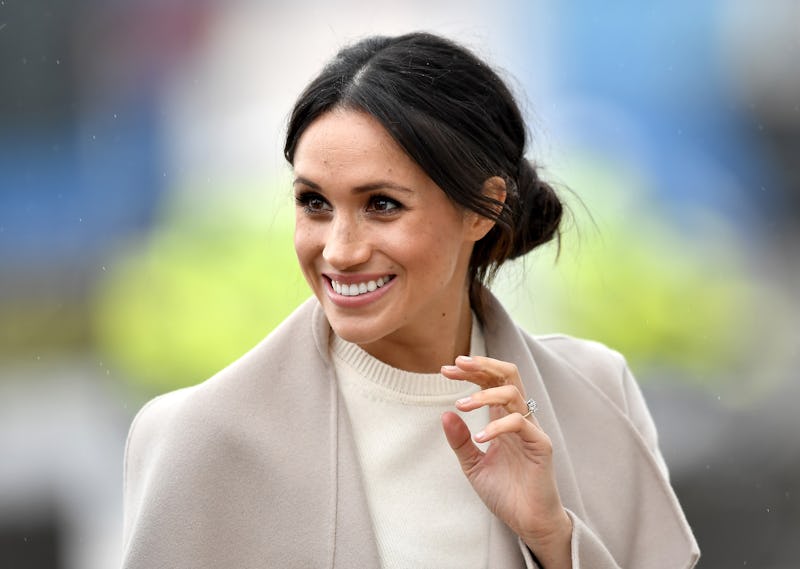 Charles McQuillan/Getty Images Entertainment/Getty Images
It's not a wedding without some festive beverages — so if you're planning or attending a Royal Wedding viewing party, make sure you've got some of these Meghan Markle-themed drinks to complete the menu. The celebration kicks off bright and early in the morning on May 19, leading many to wonder whether it will be too early to break out the bubbly; however, on Royal Wedding Day, I say anything goes. Start with some tea, then move onto something more exciting — and Markle-approved — as the party gets going.
Ever since Markle and Prince Harry announced their engagement, interest in everything to do with the former Suits star has shot through the proverbial roof: From her hobbies to her favorite foods and drinks, people just can't get enough of her. And, to be fair, she does seem pretty rad; the more I've read about her, the more I think she would be a lot of fun to hang out with. No doubt any get-together with her would involve some great wine, too, so, y'know, consider that an added plus — and Markle really seems to know her wines.
Wine isn't all she drinks, though; she's made no secret of the kinds of beverages she keeps in her rotation, from cocktails to juices and everything in between. These 12 options should suit just about anyone's taste, so let's raise a glass to the bride!