13 Horror TV Shows With A 90% + Rating On Rotten Tomatoes That'll Totally Spook You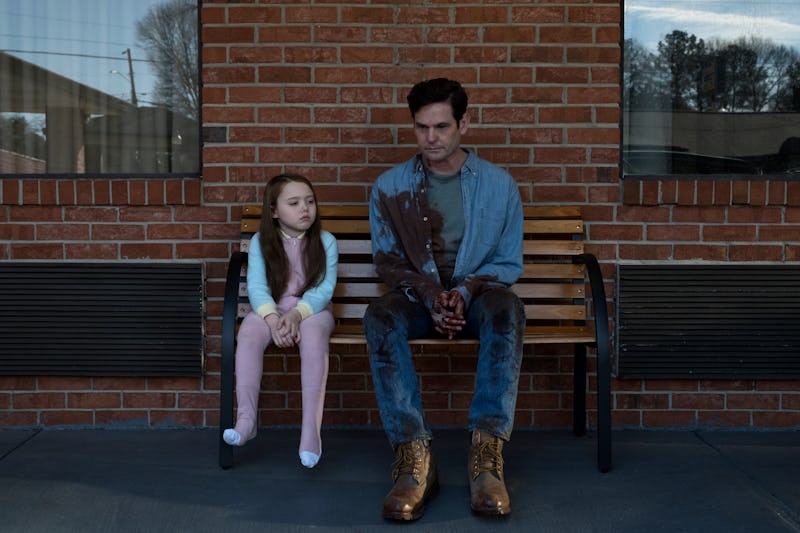 Steve Dietl/Netflix
When you're just not sure who to trust for recommendations on the best horror TV shows to watch, it's time to go to Rotten Tomatoes. It's there you'll find the freshest of the fresh, but you'll have to do some searching. Luckily, this handy dandy list of horror shows with a 90% rating or more on Rotten Tomatoes will point you in the right direction without you having to do so much clicking. This, of course, leaves more time for scaring.
This list of the scariest TV shows includes all different kinds of scares for all different kinds of horror fans. There's haunted houses for those who can't get enough of ghosts hiding wherever they please. There's supernatural thrillers that will have you checking under your bed. There's certainly more zombies than anyone can count, both dangerous and rehabilitated ones. And there's also a few dangerous moms that will make you want to call yours immediately to thank them for not being cuckoo bananas.
Whatever your TV poison, though, this list might have it — quite literally, since one of these shows definitely includes a poisoning. Zombies, teenage witches, and BOB, oh my — it's time to start what might be the spookiest of TV marathons. And if it's not, well, you know who to blame.