What To Watch On Netflix When You've Seen All The Movies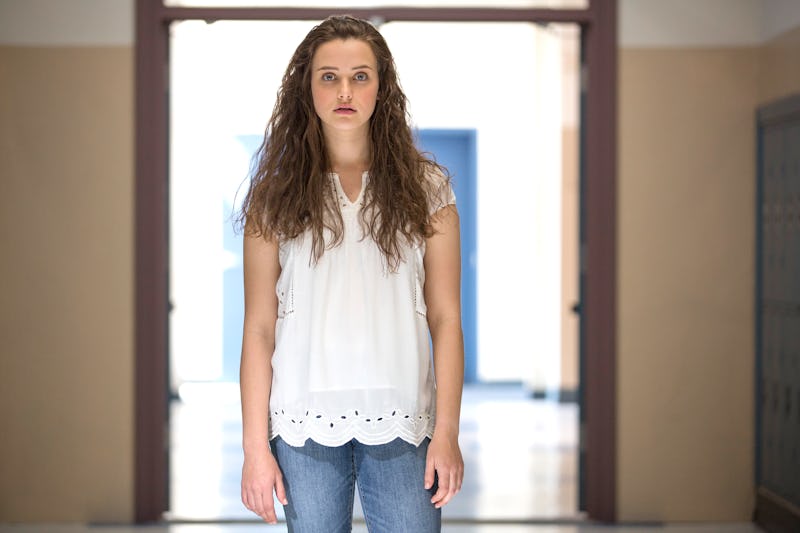 Beth Dubber/Netflix
There are a lot of things you could be watching on Netflix, but, it probably often feels like you end up watching the same things over and over. You find a movie you like and play it again and again, instead of spending your precious downtime scrolling through Netflix's endless library. Does that sound like you? Don't worry, I've got a way for you to do a little spring cleaning of your Netflix queue without shaking things up too much.
For every movie on the streaming service, there is a TV show that feels like a perfect match. A Netflix hidden gem series that seems to fit all the criteria that made you love that movie in the first place. It's basically a safe bet, which means you can feel even safer adding it to your watch list. But, because you shouldn't waste time thinking about these things, I've done the work for you, making the connections that provide you with picks that are right up your alley.
Sometimes it's an overall theme that connects a movie to a show. If you're a fan of Seth Rogen's Sausage Party, you would probably be down with adding a raunchy cartoon to your queue. Other times, it's a feeling. Both Amélie and Kimmy Schmidt definitely feel like they're birds of the same feather. Whatever it is, though, these suggestions should expand your horizons — even if it's just the tiniest bit.
1. If You Love Memento, Watch 13 Reasons Why
It's all about the clues with these two. While Leonard (Guy Pearce) is trying to track down the person who murdered his wife with the help of Polaroids in Memento, Hannah has put together cassette tapes on 13 Reasons Why that help explain why she decided to take her own life. Both will have you rethinking every interaction you've ever had with anyone and wondering the consequences. Definitely pace yourself with this one.
2. If You Love 10 Things I Hate About You, Watch Chewing Gum
If you grew up idolizing Julia Stiles, who manages to assert her independence despite her strict dad, then you're going to want to meet Tracey Gordon. At 24, the star of the hilarious British series Chewing Gum is ditching her restrictive religious life in hopes of living a more exciting life. This includes finally lose her virginity. Kat Stratford's dad would be very nervous about her and would definitely force her to wear the belly.
3. If You Love Sausage Party, Watch Bojack Horseman
These cartoon aren't afraid to get real, to tackle the real sadness of growing up and realizing things aren't exactly what you think. Whether it's a hot dog whose eyes are finally open to what actually happens when you leave the supermarket, or an alcoholic horse dealing with his post-fame life after being on a very famous TV show, you're going to be wrecked when these are all said and done. In a good way, of course.
4. If You Love Beginners, Watch Master Of None
Nice guys finish first in these sweet rom-coms that deal with family, love, and commitment. While Oliver (Ewan McGregor) is trying to begin his life and love again now that he knows his dad is gay, Dev (Aziz Ansari) is also attempting to start over. As Master of None's Season 2 trailer shows, it includes him eating a lot of pasta, doing a lot of dancing, and going on a lot of dates.
Editor's Note: On Jan. 13, Ansari was accused of sexual misconduct by a woman who went on a date with him. Ansari has since responded to the claims, saying:
"In September of last year, I met a woman at a party. We exchanged numbers. We texted back and forth and eventually went on a date. We went out to dinner, and afterwards we ended up engaging in sexual activity, which by all indications was completely consensual.
The next day, I got a text from her saying that although 'it may have seemed okay,' upon further reflection, she felt uncomfortable. It was true that everything did seem okay to me, so when I heard that it was not the case for her, I was surprised and concerned. I took her words to heart and responded privately after taking the time to process what she had said.
I continue to support the movement that is happening in our culture. It is necessary and long overdue."
5. If You Love The Discovery, Watch The OA
Death can be hard to process, but The Discovery isn't making things any easier. The Netflix film, starring Jason Segel and Rooney Mara, will leave you with more questions than answers on life and what comes after. Sticking with that theme, you may want to follow up with The OA, an intense series about a blind woman who disappeared seven years earlier and is now back, able to see and full of secrets.
6. If You Love Wet Hot American Summer, Watch Santa Clarita Diet
Let's assume because you love this movie so much, you've already watched Wet Hot American Summer: First Day Of Camp the series and you're looking for another quirky comedy that will make you laugh. Then, check out Drew Barrymore as a realtor who's never felt better. Her secret? Eating people. Yep, that should be silly enough for you.
7. If You Love Dope, Watch The Get Down
The '90s hip-hop soundtrack of Malcolm's coming-of-age is hard to deny, but if you're looking for a little background on this high schooler's playlist you should check out The Get Down, which is a entertaining introduction to hip-hop that takes place where the genre got its start: the Bronx in the '70s.
8. If You Love It Follows, Watch Crazyhead
It Follows, the cautionary tale about teen sex, is both terrifying and amusing, a hard line to toe. But, somehow this British horror comedy, which focuses on a disgruntled bowling alley attendant and her loner friend who have decided to fight demons, does just that.
9. If You Love Mulholland Drive, Watch Black Mirror
This mind-bending tale from David Lynch is the perfect appetizer to the sci-fi tech horror of Black Mirror. Both are hipster faves that will have you locking your doors and your iPhones.
10. If You Love Francis Ha, Watch Love
If you like a dose of reality in your rom-coms, Greta Gerwig's Francis Ha gives you just that. In fact, this is actually a film about female friendship that looks at what happens as we grow older and unfortunately grow apart. Like Francis Ha, the Judd Apatow-produced Love deals with the growing pains of relationships of all types. There is no happily ever after, but odd couple Mickey and Gus are trying to find happiness.
11. If You Love Hot Fuzz, Watch Mystery Science Theater 3000: The Return
Like many of Edgar Wright's films, Hot Fuzz is a buddy cop movie that pokes fun at the buddy cop movies that came before it. To take that one step more literal, watch Netflix's revival of Mystery Science Theater, which has a lot of fun mimicking B-movies, possibly a buddy cop one.
12. If You Love Amélie, Watch Unbreakable Kimmy Schmidt
If Amelié and Kimmy Schmidt both lived in the same city, it's hard to believe they wouldn't become fast friends. The two are both quirky women trying to figure out how to live their lives. Of course, Kimmy's re-entering life after being trapped in a bunker, but if you ask me, the only thing that seperates them is a lawn gnome.
13. If You Love Something's Gotta Give, Watch Grace & Frankie
If you've seen the Nancy Meyers romantic comedy starring Diane Keaton and Jack Nicholson more times than you can count, may I suggest another sexagenarian comedy that may be right up your alley? Grace and Frankie. This comedy starring Lily Tomlin and Jane Fonda finds humor in late in life changes. After the two find out their husbands are sleeping with each other, the women embark on a new life together that includes a foray into sex toys.
It's time to update your Netflix queue with something new, but familiar that you're practically guaranteed to love.