5 Sexy Toys That Are Feminist AF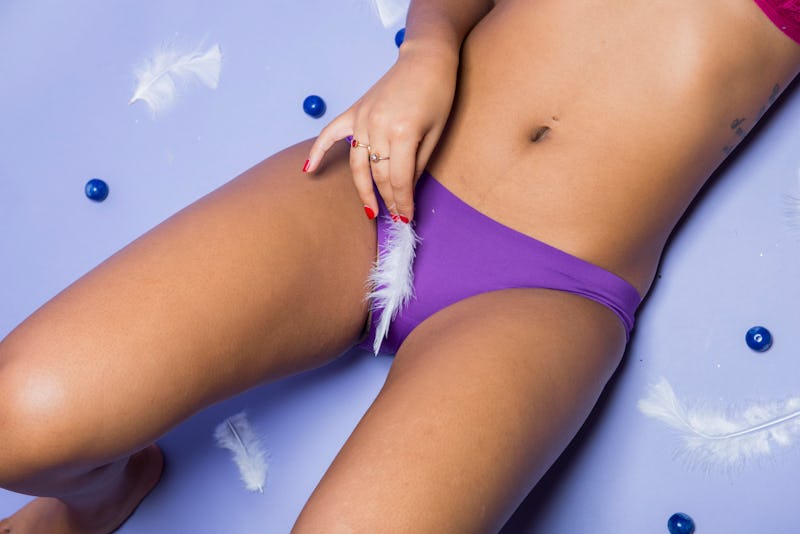 BDG Media, Inc.
Between their history as tools for sex education and their mission to bring women more pleasure, sex toys have largely become a feminist venture. So, it's not surprising that there are specifically feminist sex toys on the market. When we teach women they deserve equality in the bedroom, we teach them they deserve equality in life. And one clear way to send that message is to create products that promote this equality.
What makes a sex toy feminist? For many, it's the mission to close the gap in sexual satisfaction many men and women experience — sometimes known as the orgasm gap or the pleasure gap. "We believe that we will not have true gender equality until we have pleasure equality," Alexandra Fine, Dame Products' Co-Founder and CEO, tells Bustle. "Everyone has the right to sexual pleasure!"
One study in the Journal of Sexual Medicine found that women were over three times as likely as men to say that their last sexual experience was just slightly pleasurable or not pleasurable at all. And another study in the Archives of Sexual Behavior found that straight women had fewer orgasms than any other group.
To change these circumstances, we need far more than toys. We need people to value women more inside and outside the bedroom. But products geared toward women's pleasure can provide a jumping point into conversations about these issues, and that's a start. Here are some sex toys with encouragingly feminist missions.