How To Celebrate Pride Without Going To A Parade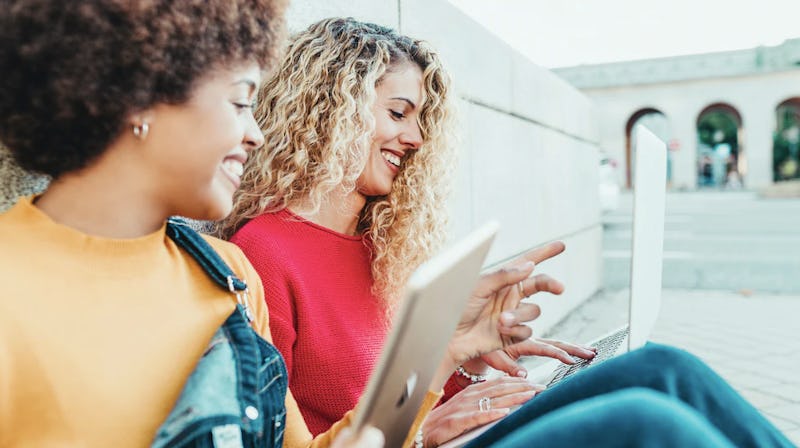 Shutterstock
If you're looking for ways to celebrate Pride, but can't make it to a parade this year, don't fret. There are plenty of opportunities to get in on the festivities, and feel a part of the community — from home.
Showing pride in who you are and what you stand for is unequivocally important. And that's why, every June, we celebrate the pride each member of the LGBTQ community deserves to have. Pride was created in New York in 1970, a year after the Stonewall riots. Originally, it formed as a way to take a stand against the oppression of LGBTQ individuals and highlight their need for protection.
In the 50 years since, Pride marches have become incredibly popular throughout the country in cities ranging from Boston to Chicago to Los Angeles to Detroit. The New York City Pride Parade — one of the largest events — was cancelled this year, due to COVID. But that shouldn't stop you from gathering, even if it's virtually, to show your support.
We are one world, and we all deserve the same rights. Whether you identify as LGBTQ or not, it's crucial to show up for Pride and stand up for each other. So, even though your local parade is likely cancelled this year, there are still plenty of ways to get involved, and have a great time. Read on for ways to celebrate Pride if you can't make it to the parade.
This article was originally published on