Becca Tilley Weighs In On 'The Bachelorette's Final Two, Along With Advice To The Runner-Up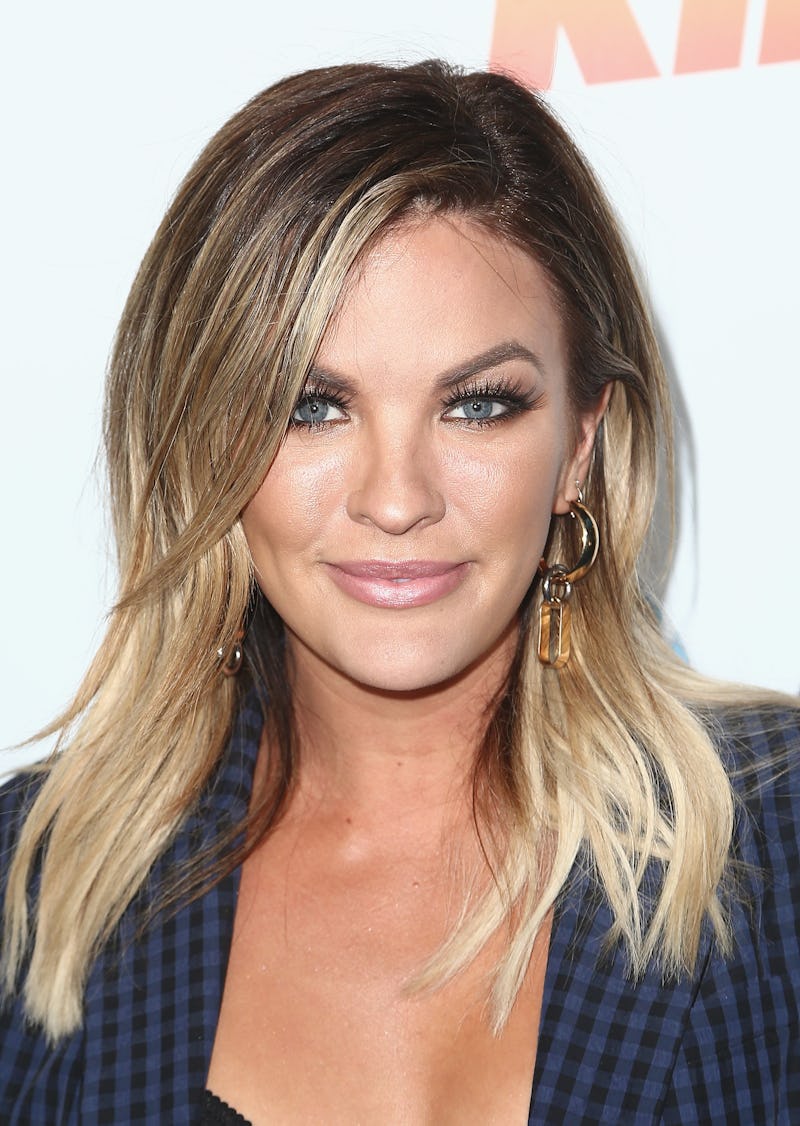 Tommaso Boddi/Getty Images Entertainment/Getty Images
Unfortunately, lots of people get dumped on The Bachelor, but that doesn't have to be the end of contestants' journey in the spotlight. Just ask two-time Bachelor alum Becca Tilley, who turned reality TV breakups into a platform to build her own brand and give back to to those in need. While there are plenty of reality stars looking for social media followers and paychecks, Tilley really seems to be "here for the right reasons."
In a recent interview with Bustle promoting her partnership with DoorDash, an on-demand destination that connects customers with their favorite restaurants, Tilley dives into her ultimate goal. She explains, "The platform that The Bachelor has given me has made me realize that because I work with so many brands and I do so many fun things, I've gotten to this place where I ask myself, 'Am I doing anything beneficial or helping anyone else with my platform?'"
It's this introspection that led to her DoorDash campaign benefiting Feeding America, whose mission is to "feed America's hungry through a nationwide network of member food banks and engage our country in the fight to end hunger." Last week, DoorDash launched murals in Boston, Austin, and New York City. "People can come to the mural and take photos, but even if you can't physically be there, they can still be involved taking a photo with the hashtag," Tilley explains. When people post a photo with #DeliveringGood, a meal is provided to a family in need.
To further that message, Tilley stopped by the NYC location on Saturday, Aug. 4. Anyone who missed it, get ready to be jealous: The Bachelorette Season 14 contestants Colton Underwood and Jason Tartick brought canned goods to show their support. Of course, Tilley shared a photo with the pair on IG, joking about sharing a name with this season's Bachelorette.
Currently, Tilley has 1.1 million followers on Instagram and partnerships with major brands, including L'Oréal, Nordstrom, and Dermalogica, but that didn't just happen overnight. It all ties back to The Bachelor, as she explains, "It has been interesting because obviously everything that happened to me up to this point has come from being on The Bachelor, so I owe The Bachelor."
As a recap, she appeared on Season 19 of The Bachelor with Chris Soules and came back for Season 20 with Ben Higgins. During Chris' season, Tilley made it to the final two. While very few people actually know how current Becca Kufrin's final Bachelorette contestants, Garrett Yrigoyen and Blake Horstmann, must be feeling, Tilley understands firsthand what the guys are going through.
So, what advice does she have for the series' soon-to-be runner-up? "You'll be OK," Tilley says. "I remember talking to JoJo [Fletcher] about it, because I was second on Chris' season, and then she was on Ben's season... She said, 'This is really hard. This feels so weird that all of a sudden it's just over.'"
But don't worry, it gets better. "All of a sudden you're fine because it just wasn't mean to be," Tilley explains. "You have to go in it with that mindset, but then again look at Arie's [Luyendyk Jr.] season?" Honestly, who could ever forget that finale? For the most part, the "second place" contestant accepts that things weren't meant to be, but there are some exceptions — like when Arie ended up with "runner-up" Lauren Burnham.
Just like the rest of us, Tilley has been keeping up with this season and speculating who wins. She admits, "Right off the bat, I thought it was Garrett and I still kind of feel like it's gonna be Garrett." Plus, Garrett did get Kufrin's First Impression Rose. That's definitely a promising sign, considering the last three guys who earned that honor are still dating the Bachelorette from their season.
However, Tilley isn't ruling out Blake either: "I don't know if it's the way they edited it or whatever, but I feel like with Blake there's this really intense connection since their first date."
When it comes down to it, the podcast host concludes, "There's something about Blake to me that seems young. I feel like Garrett has more of what she's looking for in a life partner... but I could see it swinging either way."
Aside from knowing what it's like to make it the finals, Tilley also relates to something else this season — Colton's openness about his virginity and the public speculation surrounding that. It's familiar territory, since Tilley discussed her virginity during both of her Bachelor seasons. "It's one of those things you talk about on TV, and it feels personal, but it's also just a decision just like anyone else's decision," she says now.
Tilley continues, "Being on Men Tell All, [Colton] opened up and you saw his very vulnerable side. I think that's what people really responded to... I thought it was cool that they felt positively about it instead of bullying him or bashing him for it."
As far as her own openness, she explains, "I've always been the kind of person where any decision I make, I'm confident in that. It's not like anyone pressured me into that." FYI, Colton's journey is far from over. He may have been eliminated, but he will be back for Bachelor in Paradise this summer, so his personal decisions are bound to be a conversation topic yet again.
Another hot topic these days? The next Bachelor. Kufrin's season isn't even done, yet viewers can't help wondering who will nab the lead role. Tilley theorizes, "With this season, I could see Jason being it, but I could also see Garrett or Blake." If they want to shake things up, the social media influencer adds, "I would love to see Ben H. as the Bachelor again. People love him. I, personally as a viewer and someone who knows him, would love to see him. "
Speaking of people she knows, Tilley is close friends with Ashley Iaconetti, so of course, she was very excited that Ashley finally got together with now-fiancé Jared Haibon. She confesses, "There was always this sense of me just waiting for him to realize, so when she told me, Tanya [Rad] was over and we were both just freaking out, squealing like little girls. I'm really happy for them."
Of Ashley and Jared, Tilley says, "They've always been best friends, so it's really cool to see that develop into this intense love for each other that they can finally show to everyone."
Yes, breakups are difficult. Just imagine getting dumped on an extremely popular reality TV show in front of the whole world. But even though Tilley didn't find love on The Bachelor, she turned that experience into so much more — including forming friendships and supporting causes she genuinely cares about. Putting thing into perspective, breakups aren't so bad, right? At least not in Tilley's case.