15 Comments About The Royal Wedding From Meghan's Family That Express EVERY Emotion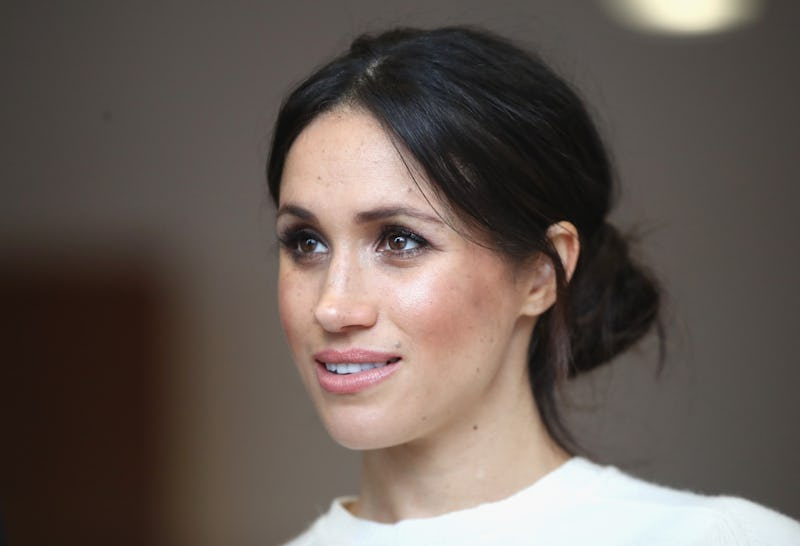 Chris Jackson/Getty Images Entertainment/Getty Images
Ever since Meghan Markle and Prince Harry announced their engagement in November 2017, Meghan Markle's family has been commenting on the royal wedding. There have been many remarks coming from her side of the family, including both happy and not-so-nice statements. As much as this should be a positive time for the future member of the British royal family, especially with the wedding so close, it's been partially tarnished by some of her relatives.
Specifically, Markle's half-sister, Samantha Grant, has been doing a lot of talking these days. She's even writing a tell-all book about what it was like growing up with the former Suits star. Her book was previously titled The Diary of Princess Pushy's Sister, but as she told the Mirror at the end of March, it is now called A Tale of Two Sisters.
Not only did she tell the tabloid the original book's title "backfired" on her, but also, "I wanted an appropriate title, not one that aroused curiosity but that was confusing." She continued, "[With] the previous title that was my point — that you can't judge a book by its cover title. I wanted the public to look beyond that, just like I want the public to look beyond social labels because they are injurious. But the opposite occurred and it backfired on me." Grant also added, "Whether near or far, sisters are still sisters."
That's only a small portion of what Grant has said regarding Markle, so here are even more comments from her and other family members, including Markle's parents, Thomas Markle, Sr. and Doria Ragland.