9 Conversations All Couples Need To Have During Their First Year Living Together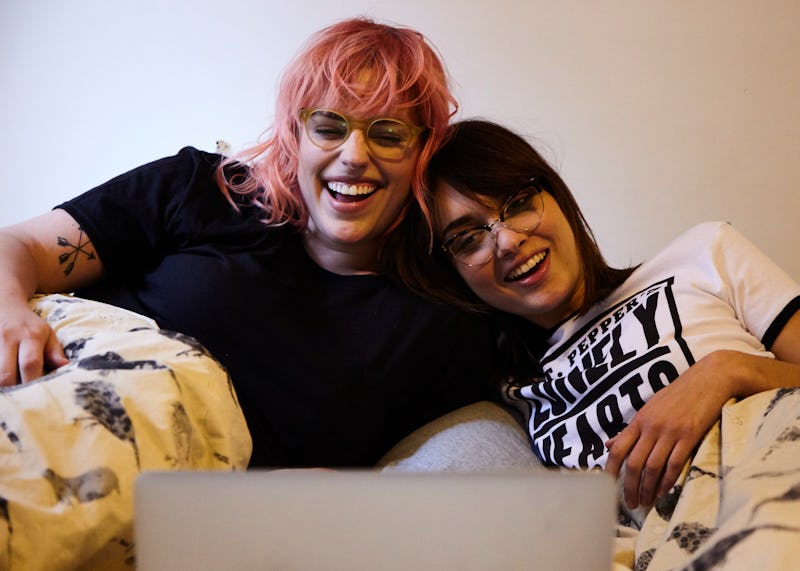 Hannah Burton for Bustle
When you finally make the decision to move in with your partner, it's really exciting! But once the initial excitement wears off and you've finally decided that, yes, your bedroom will have blue walls after all, the next step is to talk about what all couples should discuss during their first year living together. You can't just move in together, throw caution to the wind, and hope for the best.
"The first year of living with your partner is when things get real," bestselling author and relationship expert, Susan Winter, tells Bustle. "Never saw [your partner] bleach their mustache? Wax their legs? Shave the hair on their forearms? All these little beauty mysteries go on behind-the-scenes until the moment you live together."
As Winter points out, these are actually the "joys of cohabitating" where you get to see not just the other side of your partner, but all of them. Moving in with your partner is a serious step and should be treated as such.
"This is also the point where true love begins," Winter says. "When the fantasy of perfection evaporates... Your relationship will move from fantasy to reality, and from illusion to authenticity."
While there are many reasons why moving in with your partner is great, if you don't cover some essentials early on, you could create problems that you could have easily avoided had you, well, covered the essentials!
Here are nine discussions to have with your partner during your first year of living together.