This Weekend's Full Moon Is Coming For Your Work-Life Balance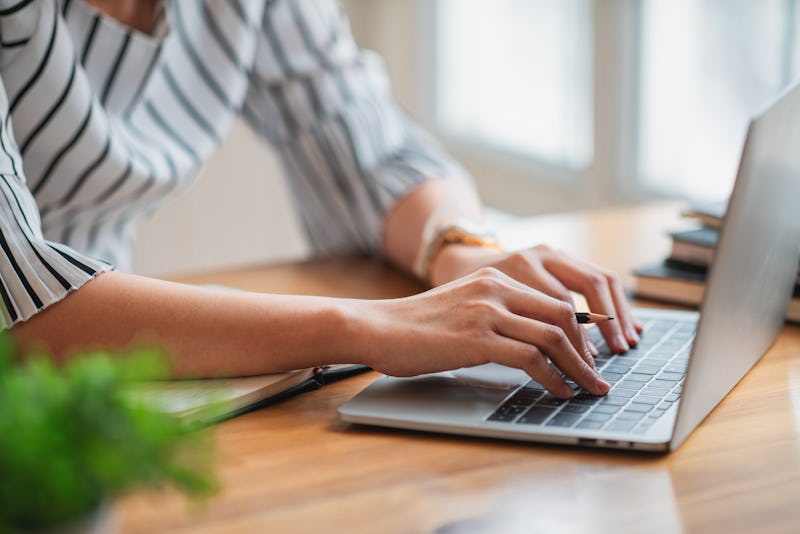 Shutterstock
If you've been diligently pecking away at work projects — ones you started during a recent new moon, in particular — you might notice that they're finally starting to come together during the February 2020 full moon. While full moons tend to be a time when goals are finally achieved, each zodiac sign will feel different effects on Feb. 9.
"Under this full moon in Leo, we will experience a culmination of something that began six months ago under the new moon in Leo; which was on July 31, 2019," Narayana Montúfar, the senior astrologer at Astrology.com and Horoscope.com, tells Bustle. "With this in mind, this full moon would be a good time to reap the rewards of our efforts, and under its positive energy, many signs will have the opportunity to shine."
That, along with other planetary activity, might also mean making a few changes. "The theme of this full moon will be to find a balance between our work and social lives," Montúfar says. "The heavy presence of planets in Capricorn has been making us work super hard — an influence that will still continue for a few months."
You might even be inspired to take a break from it all, Montúfar says. Read on for more ways the full moon might affect your sign, according to astrologers.