How The January 2020 New Moon Will Affect You, Based On Your Zodiac Sign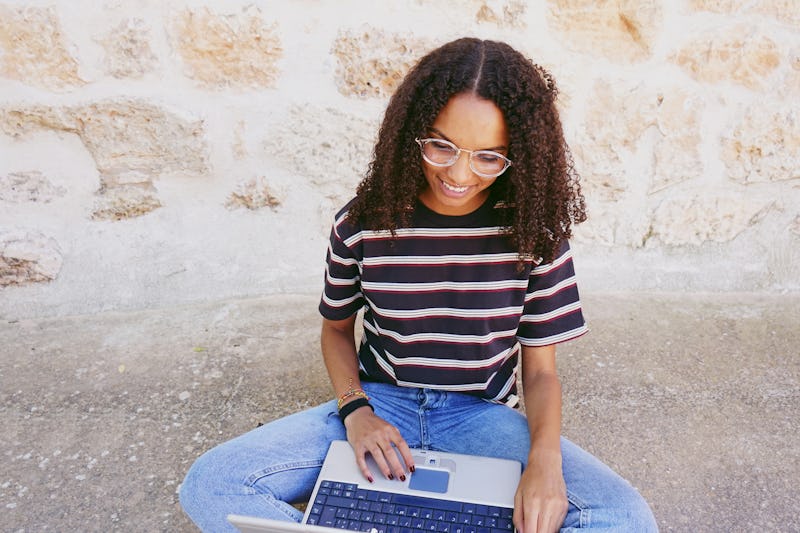 Shutterstock
Several transformative and inspiring moments are likely to come your way on January 24, 2020, all thanks the new moon in Aquarius. And depending on your zodiac sign, that could mean changing up your career, reevaluating relationships, and even setting goals for the future. That's how it goes with all new moons, according to astrology, but this one may feel particularly life-changing.
"In general, the new moon is an excellent time to set positive intentions for this new lunar cycle, start a new initiative, partnership, or create fresh goals for yourself," Adama Sesay, an astrologer and founder of LilithAstrology.com, tells Bustle. "Typically, new seeds that you plant in your life now will start to manifest during the next full moon," which will happen on February 9.
January's new moon will be in the sign of Aquarius, which means it's even more likely to spark new ideas, as well as a need for reflection. "This cosmic energy could prompt you into taking the action necessary to experience freedom and change in an area of life that has not felt authentic or nurturing to who you truly are," Sesay says. "On this day, a new refreshing experience can also come to you that can change your perception!"
See below for ways the new moon will impact each zodiac sign, as well as how you can make the most of it.