Beyoncé Continues Being The Queen Of The Surprise Music Drop (Sorry, T. Swift)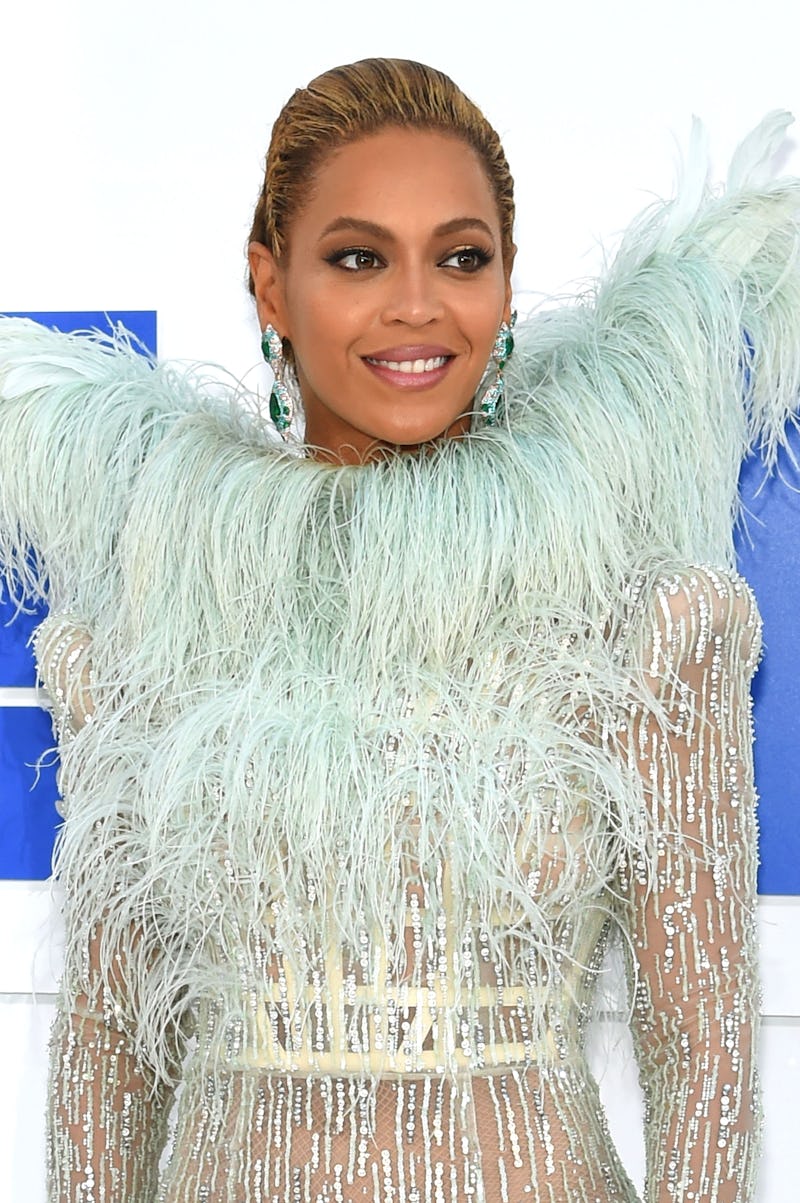 Jamie McCarthy/Getty Images Entertainment/Getty Images
Leave it to Beyoncé to pull a Beyoncé. On Thursday night, the singer dropped a surprise song that will leave you wondering when and if Beyoncé is releasing a new album any time soon. But before you even begin to ponder the possibilities, let's reiterate that first point: Beyoncé dropped a new song, and making that already-exciting news even better, it's for a good cause.
Bey remixed J Balvin and Willy William's "Mi Gente," and as the singer explained on Instagram, she'll be donating her proceeds from the track to hurricane relief efforts all over the world, including Puerto Rico. She also shared the link to her website, which features resources to give back to Mexico, who's still recovering from devastating earthquakes, and the Caribbean communities affected by the hurricane. She also includes Houston and Florida as places you can donate to right from your computer.
The thing is, even if Bey doesn't have a new album on the horizon, this track should remind you she hasn't gone anywhere. And just like she's proven in the past, she's the queen of the surprise music drop. Sure, other artists have tried to pull a Beyoncé and release new songs out of nowhere (ahem, Taylor Swift), but no one can Bey better than Bey. And the instant reaction of support for this "Mi Gente" remix further proves that; fans already can't get enough.
Arguably the best part of this song is that it not only features new Beyoncé verses, but it also draws attention to areas of the world that could benefit from any amount of support right now. Her lyrics accomplish this as well, as she says, "Lift up your people / From Texas, Puerto Rico / Dem Islands to Mexico."
Oh, and in classic Beyoncé fashion, she also drops a few other lines that will leave you applauding her perpetual confidence and quoting the lyrics in your own life. She sings,
"I can be a beast or I can give you emotion
But please don't question my devotion
I been giving birth on these haters, 'cause I'm fertile"
And then, though she doesn't necessarily hint at her own album prospects, she adds, "If you really love me, make an album about me." That could clearly be a nod to husband JAY-Z, who's recent 4:44 album featured countless references to Bey. Or, since she seems to exude plenty of self-love, maybe she will be the one to release an album about herself. (Wishful thinking.)
Regardless, the new(-ish) song shows Bey is back, better than ever, and using her voice for the greater good. As fans know, she's no stranger to speaking out and supporting causes she cares about, whether that's donating proceeds from the Formation tour to the Flint water crisis in Michigan, or sharing a message to support transgender youth on her Facebook page back in February. She may be one of the biggest celebrities in the world, but she's also one of the most bighearted.
Fans might not know what tricks she has up her sleeve at this moment, but Beyoncé really never seems to take a break. She's always up to something, constantly outdoing herself in the process. Whether she's working on a new album or not, new music can drop at any moment. And in the meantime, you might as well enjoy this track, while giving back to support aid efforts in Puerto Rico, Mexico, and more in the process.
More On How To Help:
How To Help Puerto Rico After Hurricane Maria Ripped Apart Homes & Wiped Out Power
How To Donate Clothes To Puerto Rico Victims Of Hurricane Maria
How To Donate To Mexico City Organizations That Are Essential To Earthquake Recovery Efforts
How To Help Mexico Earthquake Victims In This Desperate Time Of Need