The 4 Zodiac Signs Most Likely To Be Psychic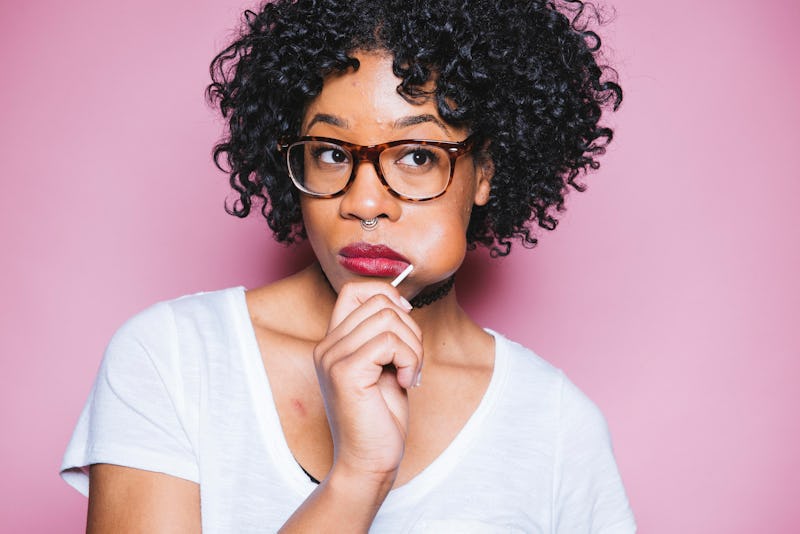 BDG Media, Inc.
Some people believe in psychic abilities and others do not. Regardless of how you feel about psychics, intuition has validity. According to an astrologer, some zodiac signs are more intuitive or have more "psychic" energy than others. But there are ways every sign can hone into these abilities.
"Intuition is the ability to understand something rapidly without relying on conscious reasoning," Kyle Thomas, Love by Luna's resident astrologer, tells Bustle. "When it comes to intuition, we all have the ability to harness this power and use it in our day-to-day lives."
To be clear, having psychic abilities doesn't always mean that you can read minds or see the future. Instead, it's can be that little voice in your head telling you that someone is off. It's also in that feeling you get when you meet someone new and you just know they're going to be someone special to you. Thomas says we tap into that "psychic" energy every single day, whether you're aware of it or not.
If you're a Capricorn, Sagittarius, Gemini, and Aries, Thomas says you're less likely to listen to that "inner voice." Capricorn tends to be more logical, Sagittarius tends to run from their emotions and aren't really known for having a strong intuition, Gemini can be a little bit internally conflicted so they're likely to tune out, and Aries tends to be more ego-driven.
"The concept of intuition is strongly connected to emotions and feeling, rather than logic or reason," Thomas says. So here are the zodiac signs that are most likely to be "psychic."