Bustle's Editors On Taylor Swift + Netflix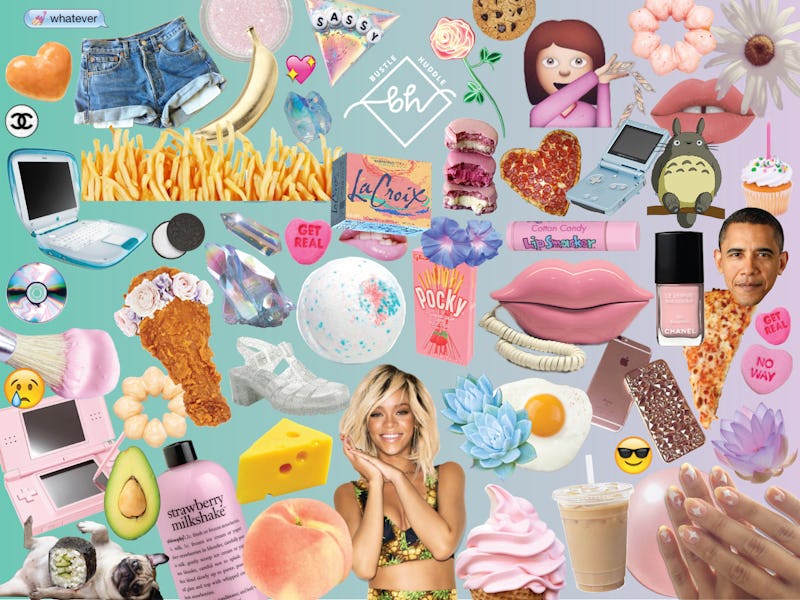 Happy hump day, everyone! Isn't it nice when there's plenty of news in a day that doesn't revolve around Trump? Sure, all this Taylor Swift craziness is a lot to take in, but hey, it's a welcome break from the political messes we've experienced nearly every other day.
For more on Swift and so much else, read on.
Taylor Swift + A New Album
We finally know what all those snake videos are about (well, sort of). Taylor Swift's new album is called Reputation, and it'll be out in November, with the first single dropping tomorrow night (!). There's a lot to be excited about by this announcement, but let's not forget that Swift is still seriously problematic as a human being.
FYI: Here's everything we know about Swift's new single so far.
Netflix + What's Coming
The Netflix September list is out, and there's a lot of big things happening on the site in the coming month. Here's a list of everything that's coming to and leaving Netflix in September, so you can prepare your streaming plan ASAP.
LOL: You can buy a sexy Jon Snow Halloween costume, if you so desire.
Hillary Clinton + Her Memoir
In the first excerpt from Hillary Clinton's memoir, What Happened, the former presidential candidate shares what it was really like during those debates with Trump. "It was incredibly uncomfortable," Clinton writes. "He was literally breathing down my neck. My skin crawled." The rest of this book can't come soon enough.
Quote Of The Day: "What we witnessed is a total eclipse of the facts. The president lied and rewrote history. It's unhinged." — Don Lemon on Trump's Phoenix rally last night.
The '90s + Your Lunch
Guys, this is awesome. Pizza and Treatza Lunchables are coming back, and you're going to want the beloved treat on your menu ASAP. Seriously, what '90s kid didn't love getting to the cafeteria and realizing you had a make-your-own-dessert-pizza lunch in your bag? Not to mention having the bonus prize of a Capri Sun. Get these in your life, pronto.
Shopping Break: These 13 balconette bras for big boobs are sexy, comfortable, and actually supportive.
Mac And Cheese + An Insane Recipe
Mac and cheese is pretty hard to get wrong — or so you'd think. A "healthy" avocado mac and cheese recipe has gone viral, and Twitter is not happy, to say the least. Seriously, people have the funniest responses to this recipe, which really does seem to ruin all that is good and holy about the comfort food.
Hell, Yes: An ex-CIA agent wants to buy Twitter to kick Trump off the site. I mean, same.
Today's WTF Moment: Turns out cracking your neck can be a lot more dangerous than you think.
What to Watch: It's Younger night! Tune in to TVLand at 10 for a new, romance-filled episode.