Bustle's Editors On North Korea + Brangelina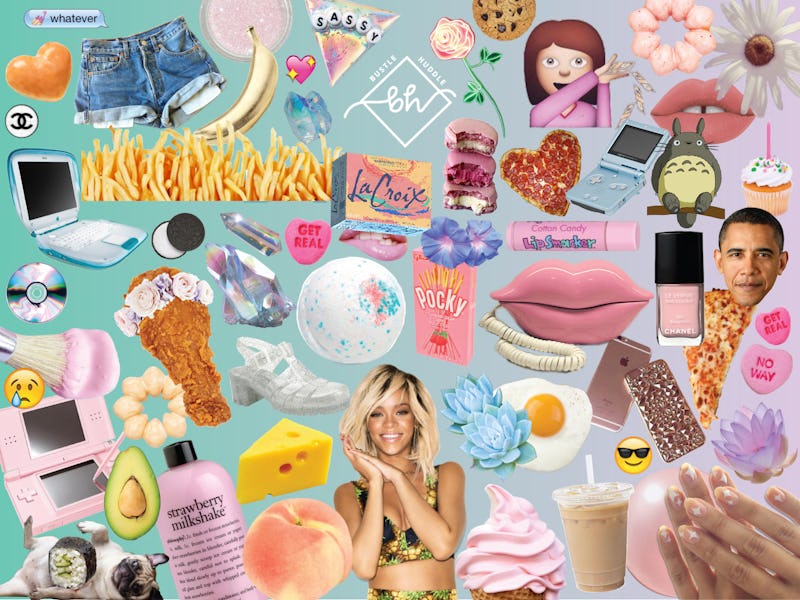 Happy hump day, everyone! Hopefully the workweek is speeding by for you, and the casual threat of nuclear war (more on that below) isn't worrying you too much, at least for now. What a totally insane world we live in these days, you guys.
For more on Trump's North Korea threat and the other news on Bustle's editors' minds today, read on:
North Korea + What To Know
By now, you've probably heard everyone freaking out over the idea that the U.S. could go to nuclear war with North Korea — or you've been the one doing said freaking out. But before you totally panic, here's what to know about the possibility of a North Korea nuclear attack. Get educated, and be prepared — but no, you don't need to make a bucket list just yet.
Pro Tip: Still worried? Here's everything to know about how to survive a nuclear attack.
Trans Soldiers + The Military
Weeks after Trump announced via Twitter that trans soldiers wouldn't be allowed in the military, five transgender service members are suing the president over the proposed ban. The LGBTQ groups filing the suit on behalf of the soldiers argue that the ban is unconstitutional and is already causing issues for the plaintiffs and their families. Stay tuned for more.
WTF: In much lighter political news, there's a Trump chicken balloon outside the White House. You're welcome.
Brad Pitt + Angelina Jolie
This could be big, you guys. Brad Pitt and Angelina Jolie have reportedly called off their divorce, so it's possible that the duo might eventually reconcile. A Brangelina reunion would certainly be great, but of course, it's no guarantee, especially considering the factors (Pitt's drinking, an alleged physical altercation between Pitt and son Maddox) which led to the breakup. But still, fans have reason to hope.
Fun Fact: Turns out that Kylie Jenner could be a billionaire by the time she's 25, due to Kylie Cosmetics' success. NBD.
Amazon + A Very Helpful New Feature
Well, this could be game-changing. In a new feature, the Amazon Echo can now play you sex music on demand. If you ask Alexa to play you tunes for "baby-making" or "hooking up," she'll actually do it — and your sex life might be that much better (or at least have a better soundtrack) because of it.
Shopping Break: If you need a bra that can keep up with your workout, check out these 12 high-impact sports bras that provide maximum support.
The Hunger Games + New Sequels
Two years after The Hunger Games: Mockingjay — Part 2 hit theaters, Lionsgate is reportedly contemplating bringing new movies to the franchise. It's unclear just yet if these films would be reboots of the existing series, prequels, or something else entirely, but it's safe to say that there are many fans out there who'd be down to see more stories in the lives of Katniss, Peeta, Gale, and the rest.
Game Break: Find out what your Game of Thrones house says about your personality.
Today's WTF Moment: A writer claims a ghost is haunting his apartment — and his tweets will seriously freak you out.
What to Watch: Tune in to a new episode of USA's The Sinner at 10 to learn more about Cora's mysterious past.