Bustle's Editors On Trump + That 'Nashville' Twist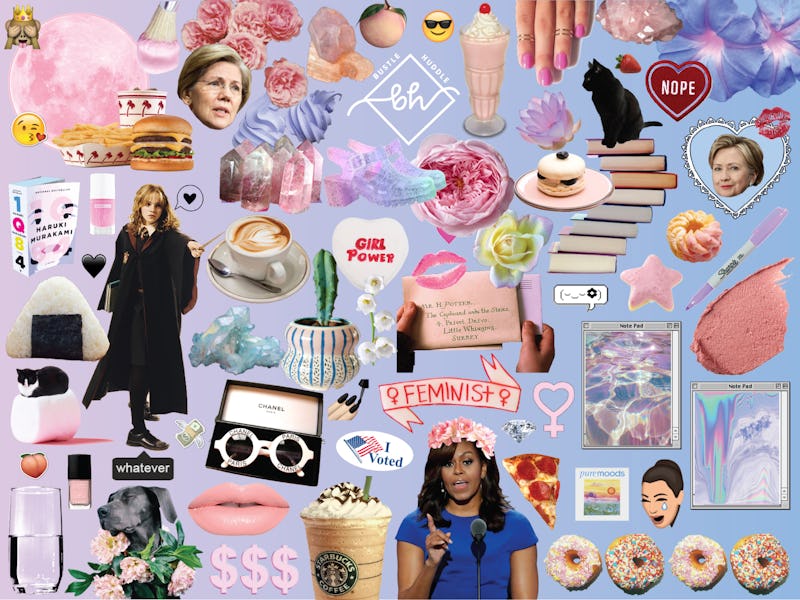 Ever feel like short weeks sometimes feel the longest? Same. Even with only four days of work after Presidents Day, this week still managed to be jam-packed. Between Instagram's new gallery-like feature (finally!!), another heartbreaking episode of This Is Us, NASA's discovery of 7 new Earth-like planets, and Beyoncé announcing she's dropping out of the Coachella lineup, I'm about ready to unwind this weekend. And we've still got the Oscars to look forward to. Wow. But before I get too ahead of myself, here's what Bustle's editors were talking about today, Feb. 24:
Transgender Youth + Celebs
Just days ago, the Trump administration officially withdrew bathroom access protections for transgender students. Now, LGBTQ activists, allies, and even celebrities are speaking out to help protect trans kids. Caitlyn Jenner (who, yes, is a Republican who voted for Trump) spoke out against the ruling, pointing out that Trump had promised to protect the LGBT community prior to getting elected. Beyoncé also took to social media to speak out writing, "#LGBTQ students need to know we support them." Only time will tell if Trump will reverse this decision, though no signs have pointed to it yet.
Why It Matters: Do you consider yourself a feminist? Did you participate in the Women's March? Then you need to show up for trans rights, too. Here's why.
Nashville + *That* Twist
Spoiler alert for all Nashville fans... Thursday night's episode had a MAJOR moment. [No, seriously, skip to the next section if you didn't watch yet!]
In a heartbreaking twist, Connie Britton's beloved character Rayna Jaymes died on the Feb. 23 episode of Nashville and, well, no one is okay. The cast reactions on social media prove just how emotional the episode was for them, too.
Apparently Britton will be back on the show in some capacity, but Nashville just won't be the same. 😢
More Heartbreaking News: Emma Thompson opened up about why she's skipping out on the Love Actually sequel and it's the most spot-on, yet heartbreaking thing you'll read today.
Trump + The Media
Did you think you'd get through an entire Huddle without reading Donald Trump's name again? That's a nice thought, but today's not that day...
This afternoon the White House blocked four news outlets from a press briefing. CNN, the New York Times, the Los Angeles Times, and Politico were all denied access to today's meeting, causing the Associated Press and Time to boycott and opt out as well. Today's news comes just one week after Trump called the media "the enemy of the American people." So there's that.
LOL of the Day: In case you were wondering, witches are not fans of Donald Trump. They're even going so far as to cast a spell on him. Yes, seriously. ¯\_(ツ)_/¯
Nick Viall + Elijah Wood
On Thursday night, Elijah Wood joined Jimmy Fallon on The Tonight Show and revealed that he's sort of BFFs with The Bachelor Nick Viall. Yes, really. Wood told Fallon that Viall is on Bachelor for the right reasons and, yes, he's just as addicted to the show as the rest of us after watching his friend's quest for love. Watch the hilarious clip for yourself right here:
More Late Night News: This SNL news *might* be a clue that Lorde's dropping a new album soon. Fingers crossed!
What to Watch: There's no better way to close out awards season than to watch the 89th annual Academy Awards, airing this Sunday, Feb. 26. Who will bring home the big awards of the night? We have some ideas...
Here's What to Expect This Weekend: No big plans yet? No worries. Whether you wind up going out or getting some much-needed "me time" at home, here's exactly what you can expect this weekend, based on your zodiac sign.
Images: Dawn Foster, Chelsea LaSalle, Alyssa Foote/Bustle