Bustle's Editors On Kylie Jenner + Winter Olympics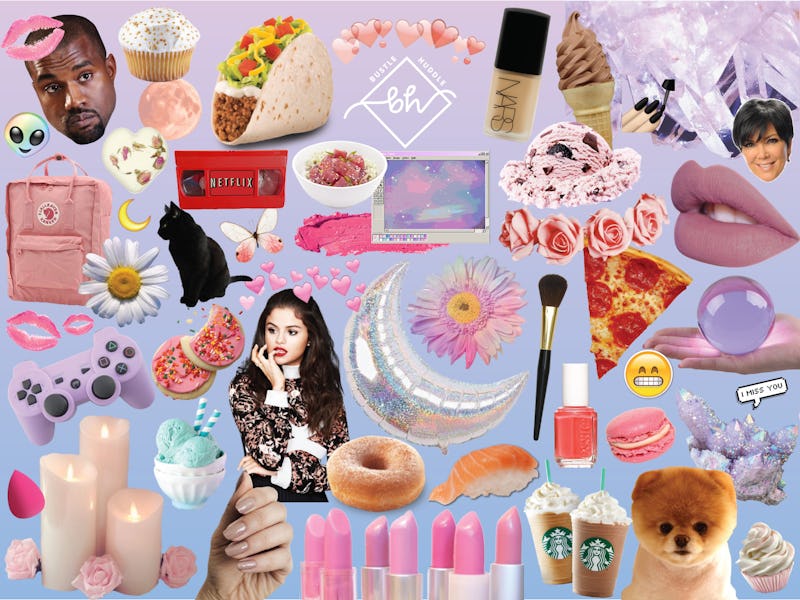 I don't know about you, but I'm pretty over this winter now — cold and snow, be gone! So while we wait for warmer spring weather to creep in (sadly, I suspect it'll be a while), the news is here to distract us! There are updates from the 2018 PyeongChang Winter Olympics, rumors about Kylie Jenner's newborn baby, and Bachelor drama.
Here is what Bustle's editors have been discussing today, Feb. 6:
Kylie Jenner + Baby Name
Days after announcing that she gave birth to a baby girl, Kylie Jenner has revealed her daughter's name! Jenner took to Instagram today to share a sweet photo of her first child with rapper Travis Scott. There were so many rumors floating around about what Jenner and Scott would be naming their baby (many thought she'd be called Butterfly), so it's nice to have closure on that matter.
Shopping Break: If you plan on doing dinner at home for Valentine's Day, I'd recommend one of these 12 tasty items from Trader Joe's as dessert.
Quentin Tarantino + Kill Bill filming
On Saturday, actress Uma Thurman gave an interview to the New York Times in which she outlined abuses she endured from Harvey Weinstein, as well as a deeply disturbing instance on the set of Kill Bill. She recalls that director Quentin Tarantino insisted she drive a stunt car during filming. Thurman said that at the time she expressed concern that this wasn't safe, but was ignored. The stunt resulted in a car crash, in which Thurman was injured.
In an interview with Deadline, Tarantino expressed regret over that decision, saying "I am guilty, for putting [Thurman] in that car, but not the way that people are saying I am guilty of it.".
You 101: It's never too early or too late for self-improvement. Here are seven habits that'll help you make a killer first impression next time you meet someone.
Winter Olympics + Norovirus
1,200 security guards hired for the 2018 PyeongChang Winter Olympics have been quarantined, following a norovirus outbreak. In light of this, 900 military personnel have been dispatched to compensate for the security shortages. The Winter Olympics opening ceremony is happening Friday, Feb. 9, with the games lasting until Feb. 25.
OMG: Speaking of the Olympics, this article reveals what sex is really like in the Olympic Village (hint: it's A LOT).
Justin Trudeau + "Peoplekind"
Canadian Prime Minister Justin Trudeau is in the news again, after he requested that a woman, who was asking him a question, to use the word "peoplekind" instead of "mankind". This comes on the heels of a Canadian Senate bill to make the country's national anthem gender neutral. The bill passed late last week. Trudeau has been praised for his commitment to gender equality during his time in office.
Yum: Shake Shack is releasing a special Valentine's Day milkshake in your favorite color, millennial pink! $2 from the drink sales will be go towards Canine Companions for Independence, so you can feel extra good about this sweet indulgence.
Bachelor + Drama
To be fair, every episode in the Bachelor franchise is dramatic, but Monday night's episode was packed with so many twists and turns, my head is still spinning. Between all the unexpected eliminations and a shocking revelation about Arie, it looks like the rest of the season is going to be a doozy. Also, this season's villain Krystal posted an Instagram that essentially screamed "IDGAF", and you need to see it.
What to Watch: Are you still reeling from the This Is Us Super Bowl special? Well, the heart-wrenching drama is back tonight with a brand new episode, so stock up on tissues, and read about these ten major questions This Is Us still needs to answer.