Bustle's Editors On 'Grey's Anatomy' + Harry Potter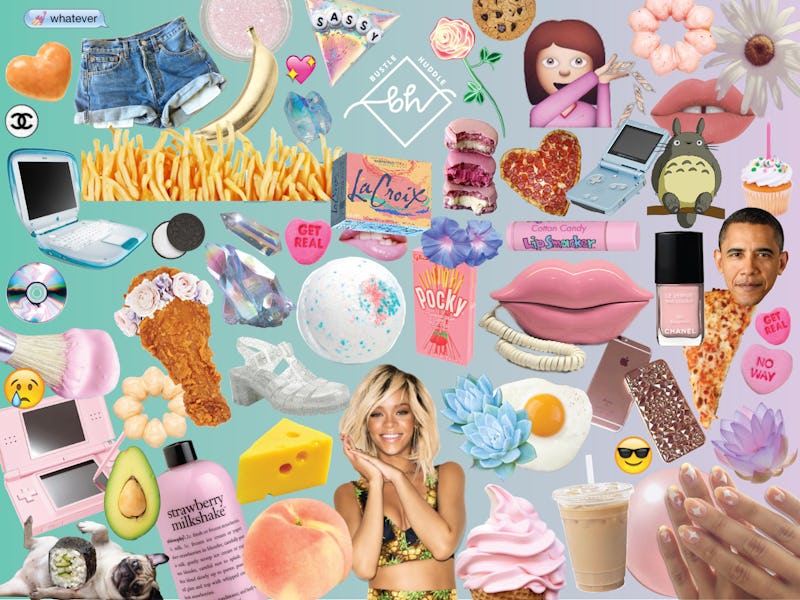 Happy hump day, everyone! Hopefully you're all staying warm and avoiding getting sick — if you feel something coming on, do yourself (and everyone else) a favor and start taking care of it ASAP. Don't be that person, OK?
There's a lot to catch up on today, so without further ado, here's a recap of everything you need to know from Wednesday, Jan. 17:
Grey's Anatomy + Its Badass Leading Lady
If you're one of the millions of people who've watched Grey's Anatomy over the years, celebrate the fact that its star, Ellen Pompeo (aka Meredith Grey), is one badass woman. In a piece published on Wednesday, Pompeo wrote honestly about experiencing pay inequality on-set and her fight to earn as much as her former co-star, Patrick Dempsey. Whether you're a fan of the show or not, this bold, inspiring piece is an absolute must-read.
OMG: A Sister, Sister reboot is happening, and this is not a drill.
2018 + New Beauty Products
January is more than halfway over, which means it's way past time to get rid of all your 2017 feels and embrace everything to come in 2018. And that's especially true for makeup and hair obsessives, because there are a ton of new beauty products out now you absolutely have to try, from highlighters to foundation sticks. What are you waiting for?
So Fetch: Lindsay Lohan is starting a makeup line, and we're very into the idea.
Harry Potter + New Editions
Can't get enough Harry Potter? Same. Thankfully, we're in luck — there are new illustrated editions of the Potter books coming our way, and they sound like they're gonna be gorgeous. Illustrated by Brian Selznick, the books will be available in July, just in time for the 20th anniversary of the series.
Pro Tip: Going to the Women's March this weekend? Read these five books beforehand.
Dinosaurs + A New Discovery
Well, this is crazy. Scientists have discovered the fossils of a "rainbow" dinosaur with iridescent feathers. The details sound very, very cool, and if you were looking for a new creature to be obsessed with, well, "Caihong juji" is definitely it.
LOL: You gotta hear what Stranger Things' David Habour agreed to do for a certain number of retweets.
Today's WTF Moment: People in Chicago keep seeing a bat-like creature dubbed "The Mothman." NBD.
What to Watch: Tune in to FX at 10 to check out the must-see new show The Assassination of Gianni Versace: American Crime Story.