Bustle's Editors On Miss USA + Avril Lavigne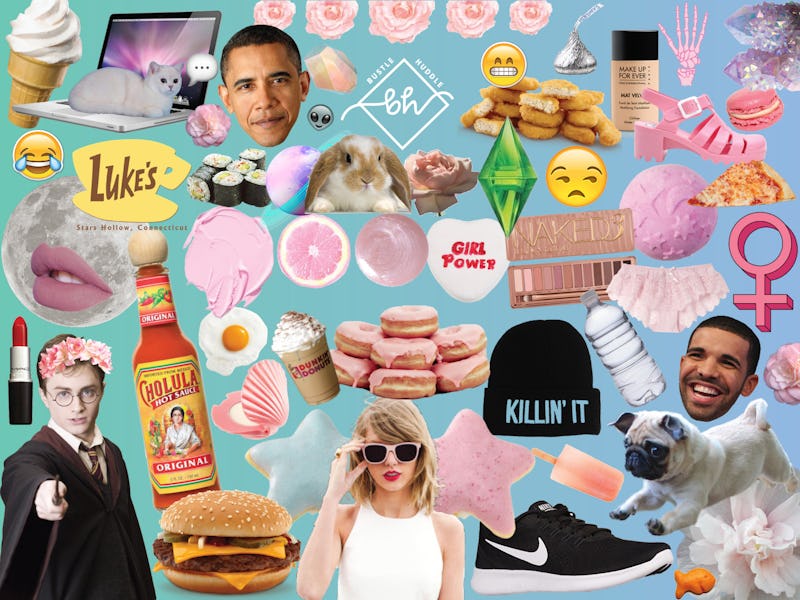 Happy Monday! We're just about halfway through the month of May, which is pretty freakin' crazy, and with the summer-like weather coming later this week, you'd be forgiven for wanting to do nothing but drink piña coladas and sit by the pool for the next few weeks. If only...
Sadly, the real world still calls, and there's lots to discuss in the news. Here's a recap of what had Bustle's editors talking today, May 15:
Miss USA + A Win For WOC
On Sunday night, Kára McCullough was named Miss USA — and the sight of a black woman winning the crown, and wearing her natural hair on stage, was pretty damn cool. Even better? The majority of the Top 10 contestants were women of color. Hell, yes.
Bach Nation Update: Ben and Lauren are officially done. Say it ain't so!
The Supreme Court + Discrimination
Here's some good political news: On Monday, the Supreme Court passed on reviving a North Carolina voting law, calling it discriminatory. The law had implemented restrictions that the Court argued unfairly targeted African American voters, and so Monday's decision is truly a relief. Way to go, Supremes.
Say What? According to Allan Lichtman, the professor with a history of predicting presidential wins, Trump is closer to impeachment than ever.
Katy Perry + A New Album
Get ready, everyone: A new Katy Perry album is coming. The long-awaited record Witness will be released on June 9, with a tour to follow soon afterward. Suddenly, Perry's Met Gala outfit makes a lot more sense.
Fun Fact: The top baby names of the past year are out, and sorry, Caitlins of the world, but you're going down.
Avril Lavigne + Conspiracy Theories
If you're not up on your conspiracy theories, know that the latest and biggest is that singer Avril Lavigne is dead — and was replaced by a look-alike many years back. If you're not quite convinced, check out all the "evidence" — and take a look at Twitter, where the crazy theory is seriously blowing up.
R.I.P.: On Sunday morning, actor Powers Boothe died at the age of 68. Best known for playing the villain on shows like Agents of S.H.I.E.L.D. and Deadwood, he'll be greatly missed by many.
Today's WTF Moment: Apparently, men are way more confident in America's future than women are. Is anyone surprised?
What to Watch: Monday night means a new episode of Jane the Virgin, so tune in to The CW at 9 p.m. to see what our titular heroine is up to now.