9 Super Chic Short Haircuts For Thin Hair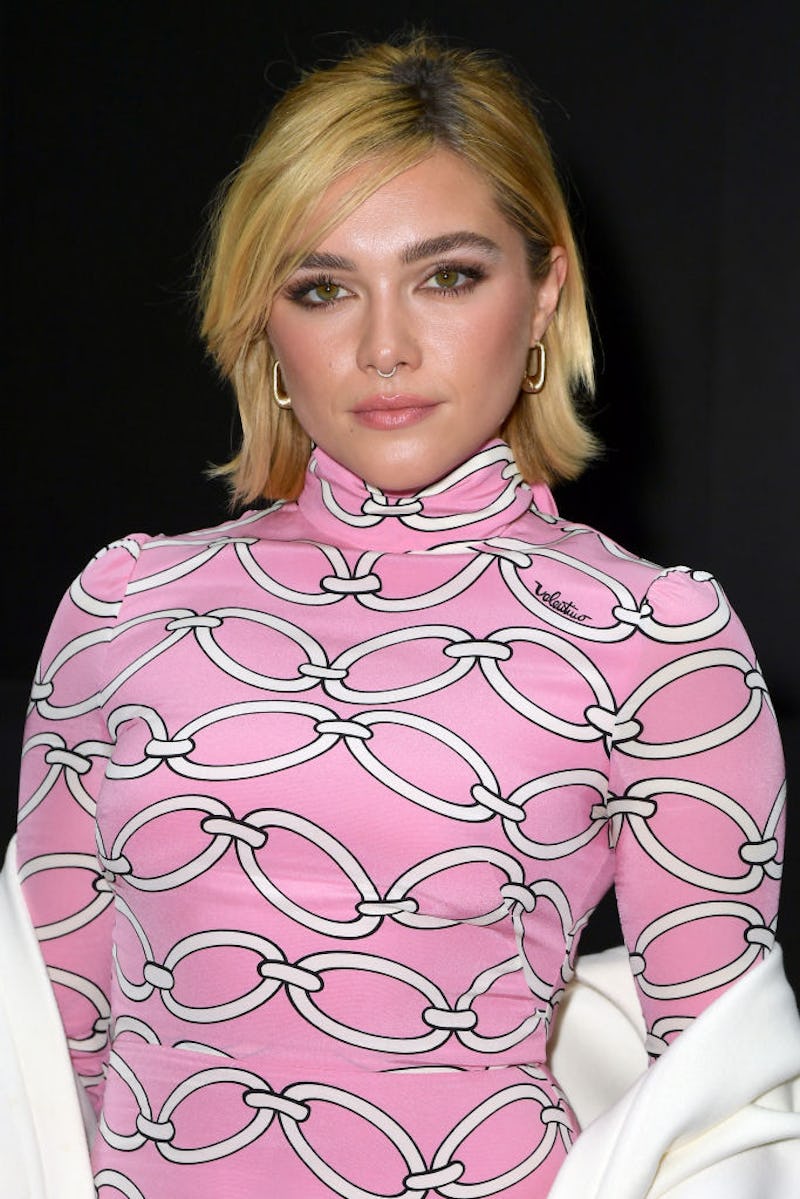 Getty Images/Dominique Charriau / Contributor
Even though hairstyle trends seem to change with the wind, there are a few that always look extra good on thin hair. Mermaid-length strands are certainly an option, but according to Parker Plotkin, a senior stylist and educator at Julien Farel Restore Salon Palm Beach, a short haircut is a surefire way to make thin hair look thicker.
Thin hair, BTW, refers to the density of your hair, says Lisa Abbey, a professional hairstylist and founder of StrengthXBeauty. If you can see through to your scalp, the width of your ponytail is about the size of a nickel, or your strands look thin at the ends, consider it a sign you have thinner hair, she tells Bustle.
It's important to note that thin hair is not the same as fine hair. "Fine refers to the actual texture of the hair while thin refers to the number of strands you have on your head," Abbey says. "Some people have fine hair, but a lot of it." Any hair texture can become thin for any number of reasons, but that certainly doesn't mean you can't get a fun cut.
A good short haircut for thin hair will take into consideration your strand's weight, density, volume, and movement, Plotkin tells Bustle, so that you're less likely to see through to your scalp. From there, it's all about how you style your cut. "Shampoos with sulfates and heavy conditioners are a no-no for thinning hair," Abbey says. "Styling products should be lightweight and volumizing."
With that in mind, keep scrolling for the best haircuts for thin hair, according to stylists.
Sources:
Lisa Abbey, professional hairstylist, founder of StrengthXBeauty
Parker Plotkin, senior stylist, educator at Julien Farel Restore Salon Palm Beach
Raven Hurtado, stylist at Maxine Salon