9 Euphoria Season 2 Nail Art Looks I Can't Stop Thinking About
Nail artist Natalie Minerva is the G.O.A.T.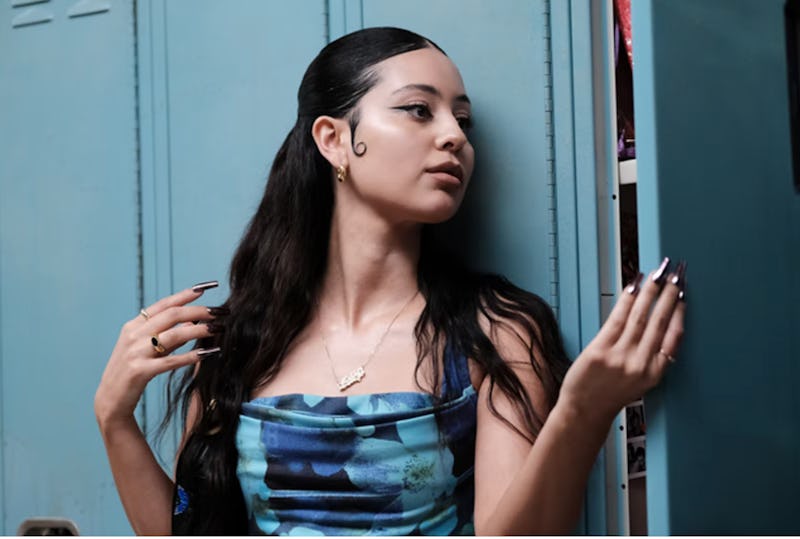 Eddy Chen / HBO
If you're still recovering from last Sunday's episode of Euphoria, you're definitely not alone. But there's one small bright spot in an otherwise very dark show that might make you feel better (for a little bit, at least): the dreamy and magnificent nail art created by the show's lead nail artist Natalie Minerva.
Everyone always raves about Euphoria makeup (and rightfully so, because those looks never disappoint). But Season 2 is making a strong case for everyone to take notice of the amazing nail art. From Cassie's embellished gems to Maddy's graphic lines, Minerva has been giving everyone's favorite characters some seriously cool nail designs to copy ASAP.
But she doesn't create looks for the show exclusively. She has been dreaming up some of the most intricate and unique nail looks for years. (Other famous clients include Demi Lovato and Adele.) Whether you're looking for a unique spin on the beloved French mani or intricate never-before-seen textures, you'll find plenty of inspiration on her feed.
As far as Euphoria-specific designs, there are already plenty of looks to talk about from the first five episodes of Season 2. Below are the nine Euphoria nail art designs that I'm currently obsessing over.