The 12 Golden Rules Of Combatting Summer Breakouts
Summertime, when the living is pimply.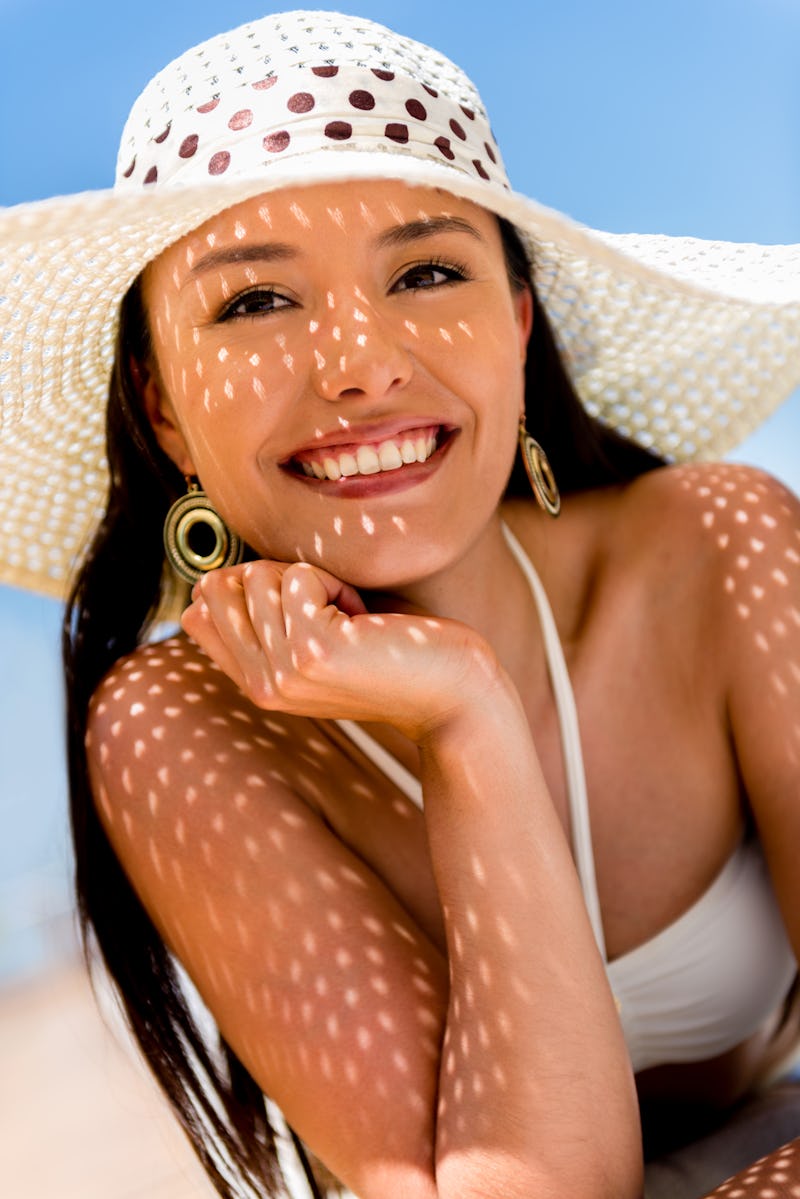 andresr/E+/Getty Images
Summertime, when the living is easy… and breakouts seem worse than ever. If such is the case for you, you're not alone: Heat and humidity really have been found to aggravate blemishes in oily and acne-prone skin. "Higher temperatures and heat activate sebaceous glands, which contributes to oil production," board-certified dermatologist Dr. Joshua Zeichner, M.D. tells Bustle. This increase in oil means there's even more of a chance of your pores getting clogged — which ultimately worsens acne, he adds.
According to Dr. Peter Young, M.D., board-certified dermatologist and medical director of Facet, there are three issues at play when it comes to the onslaught of breakouts this time of year: sun, sweat, and especially humidity. "When the humidity level is high during the summer months, the extra moisture can clog your pores and cause breakouts," Young says. That's because higher humidity means your sweat evaporates more slowly, he explains, so heat-induced sweat combined with humidity forms quite the hospitable environment for blemishes to form. "The sweat mixes with bacteria, dead skin cells, and oils on your skin, which leads to clogged pores and acne flare-ups," he says.
Fortunately, there are countless expert-approved techniques to combat that summer acne. Read on for how to keep your skin clear this season, according to dermatologists.
We at Bustle only include products that have been independently selected by our editors. We may receive a portion of sales if you purchase a product through a link in this article.
This article was originally published on