13 Expert-Approved Masturbation Tips For Intense Orgasms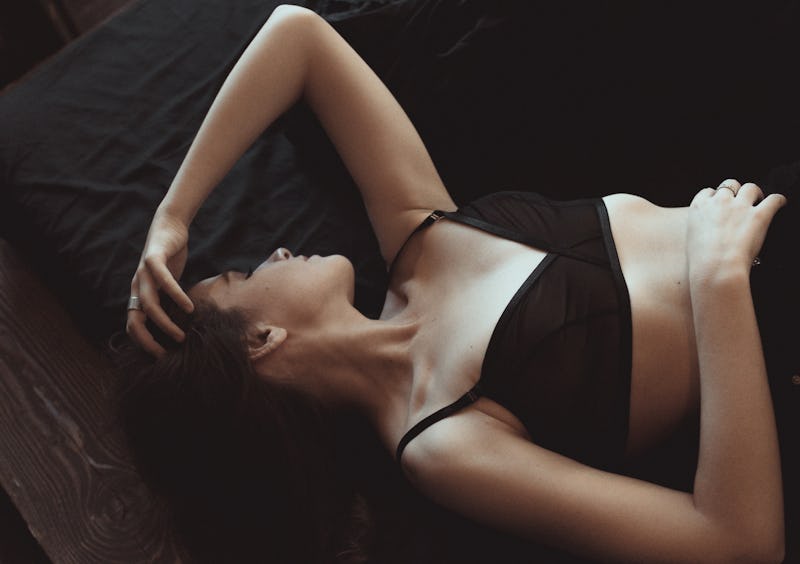 Lyuba Goroh / EyeEm/EyeEm/Getty Images
One of the best things about masturbation is that there's no right or wrong way to do it: As long as it feels good and helps you feel sexually connected to yourself, it doesn't really matter how you choose to turn yourself on. But even if you feel like you know exactly what works for you, you can still experiment with different ways to pleasure yourself. Taking the time to learn how to masturbate to have stronger orgasms is a super valuable skill that can seriously improve your sex life, both solo and with a partner.
"When we think about having hotter, more fulfilling sex, we tend to focus on partnered sex alone," Dr. Jess O'Reilly, sexologist and host of Sex with Dr. Jess, tells Bustle. "That's a shame considering the fact that self-pleasure is often our first foray into sex, and most of us orgasm for the very first time while masturbating."
However, while orgasms can certainly feel amazing, for many people with vaginas it's difficult (and, in some cases, impossible) to reach orgasm. Masturbating to orgasm shouldn't be the be-all-end-all goal, particularly when the practice boasts several other benefits that shouldn't be discounted. "When it comes to sex, we tend to be an orgasm-focused culture," sex educator Lola Jean tells Bustle. "When constantly aiming to achieve a goal, one may forget about the journey along the way. Masturbation does not have to culminate with an orgasm. Stress reduction, aiding boredom, cramps, and finding new pleasure pathways can all be results of your self-love."
If you're looking to improve your solo sex life and have bigger, stronger orgasms along the way, here are 13 expert masturbation tips to help you enjoy the experience of self-love, from start to finish and every step in between.
Sources cited:
Dr. Laurie Mintz,LELO sexpert and author of Becoming Cliterate: Why Orgasm Equality Matters — And How To Get It
Lola Jean, sex educator
Dr. Jess O'Reilly, sexologist and host of "Sex with Dr. Jess"
Dr. Carolina Pataky, sex therapist and founder of South Florida's Love Discovery Institute
This article was originally published on