Bustle Newsletter: June 7, 2022
On Emma Robert's fave (affordable) skin care tool, how to stream Everything Everywhere All At Once, and more.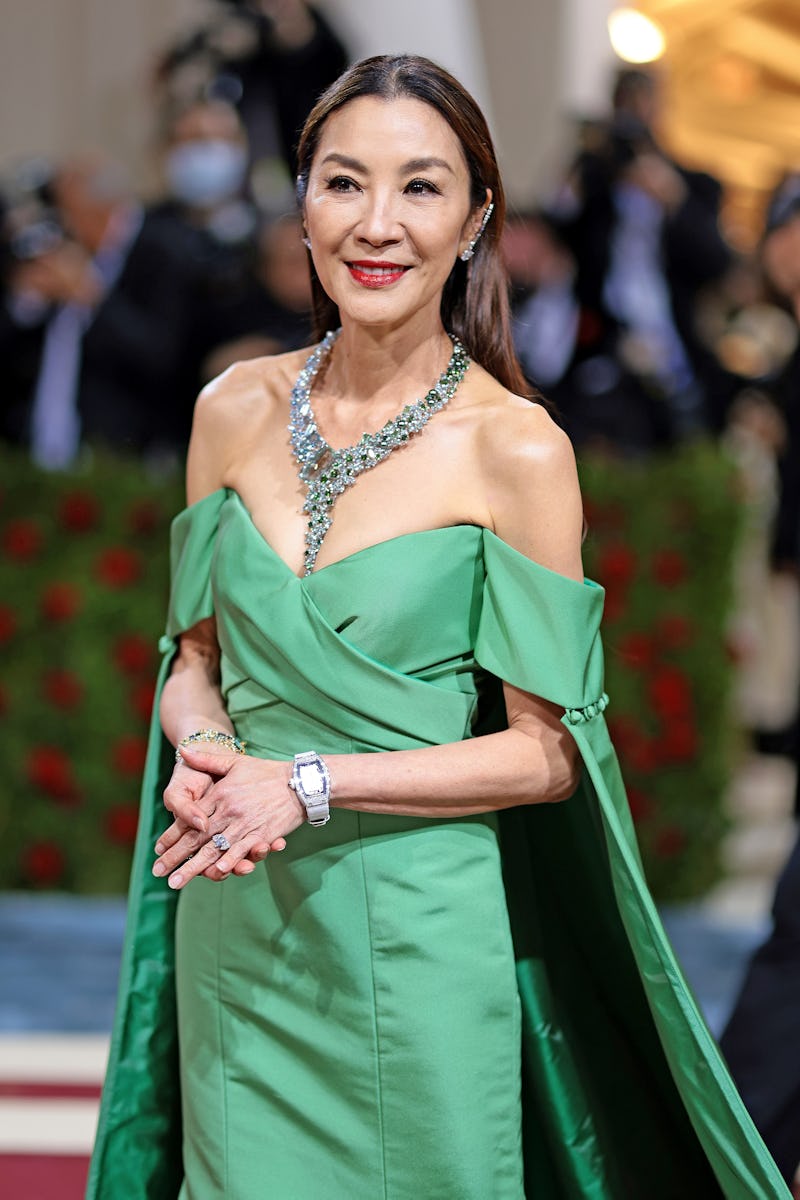 Dimitrios Kambouris/Getty Images Entertainment/Getty Images
A version of this content appeared in Bustle's daily newsletter on June 7, 2022. If you like what you see, sign up to receive it in your inbox right here.
The $40 Skin Care Device That Emma Roberts Uses Nonstop
Emma Roberts has found the key to a picture-ready dewy face: "My skin looks the best when I sweat," the Scream Queens actor tells Bustle. Easy enough. And fortunately for us, that's not her only wellness secret. The new mom says she sneaks in exercises when her son is sleeping (a sensible gal), such as meditation and sound baths, and recommends some tried-and-true products, like an exfoliating cleanser and budget-friendly at-home steamer. Read More
The Latest
Prince Harry & Meghan Share A Photo Of Lilibet For Her First Birthday
In the midst of the Platinum Jubilee, marking ​​Queen Elizabeth II's 70-year reign, another family member was celebrating a big milestone, too. Lilibet Diana, who's named after her grandmother's family nickname, turned 1 year old on June 4. Her parents planned a relaxed picnic at Frogmore Cottage with birthday festivities such as face-painting — and released a new photo. Read More
The Mind-Bending Movie You Should Stream ASAP
After a long wait, Michelle Yeoh's (excellent) new film Everything Everywhere All At Once is finally available to watch at home as of today. Yeoh plays a stressed-out laundromat owner who leaps between parallel universes in an attempt to save the world, all while being audited by the IRS. Go forth and stream. Read More
How To Prepare For This Month's Full Strawberry Moon
On June 14, a full strawberry moon, which refers to the last full moon of spring, brings an array of opportunities, bright ideas, and good fortune. Here are three ways to harness its power. 🌕 Read More
Must Reads
Sloane Crosley Wrote Her "Funny" Book. Next Comes The "Depressed One."
Author Sloane Crosley refers to her two upcoming books with helpful pop-culture conceits: "One's like Shirley Temple with curls and sunshine, and then the other one is a portrait of Wednesday Addams," she tells Bustle contributing editor Samantha Leach. The Shirley Temple of the two (and no, not a dirty Shirley) is called Cult Classic and is out today. Read More
Your Body Acne Treatment Plan, Straight From Dermatologists
Struggling with bacne with this warmer weather? You're not alone. Acne, regardless of its location on the skin, affects about 85% of people between the ages of 12 and 24. Bustle talks with three dermatologists about preventive measures to stop breakouts, and some treatment plans to calm pesky pimples, blackheads, or bumps. Read More
Astrology
Here's Your Daily Horoscope
Are you prioritizing stress relief? Read More
More Good Stuff