Here's Your Horoscope For Today: April 14, 2021
We're encouraged to slow down and take a moment to catch our breath.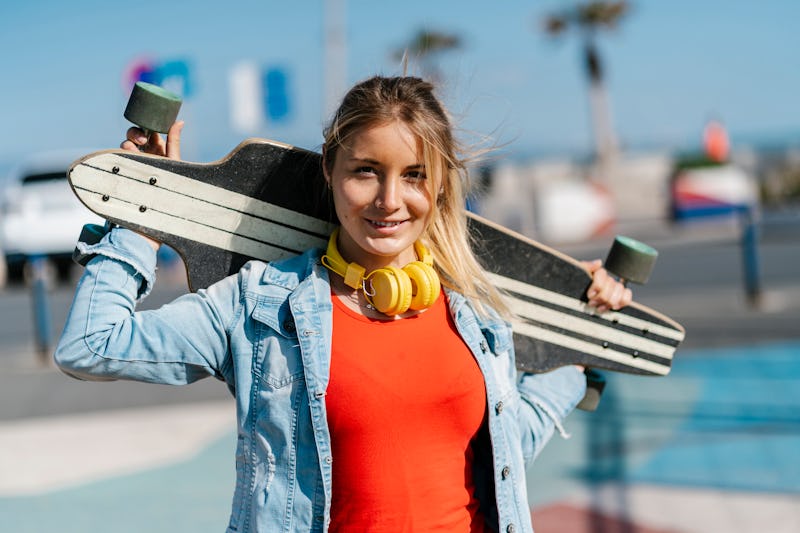 Westend61/Westend61/Getty Images
In this daily horoscope for April 14, Bustle's resident astrologer Mecca Woods, founder of My Life Created, shares the astrological events happening today that will affect every zodiac sign. Below, here's a look at how astrology will affect our lives today.
Slow and steady wins the race today with the moon completing her stay in grounded Taurus. Meanwhile, love planet Venus moves to Taurus by mid-afternoon. As a result, we're encouraged to slow down and take a moment to catch our breath, especially as the day opens with a meeting between the moon and dreamy Neptune in Pisces.
With Venus in Taurus for the next few weeks, we're encouraged to go for quality over quantity in connecting with others, as well as getting what we want. Though this could be difficult to do with the Taurus moon facing off with expansive Jupiter in Aquarius, which could have us taking on more than we can handle. However, as the Taurus moon teams up with transformative Pluto in Capricorn in the evening, we're called to pare down and focus on what we have. This means being more selective with our time, energy, and resources.
Read below to see what the stars mean for your zodiac sign today, and make sure to check out your April 2021 monthly horoscope.
Before you put more on your plate or get too fixated on the future, today encourages you to be present and grateful for what you already have. Appreciation brings abundance.
You don't need to go out of your way in trying to impress others today. All you need to do is be confident in yourself and what you know. Allow your talent to speak for itself.
You may need to be mindful of jumping to conclusions or getting ahead of yourself today. It might be best to exercise patience or wait until you have more information. Take your time.
Try to avoid making comparisons between yourself and others today. Know that whatever you idealize (or judge) in others is a part of you too. Can you hold space for your beauty, as well the beauty of others?
You might have an abundance of opportunities coming your way or people who want to work with you. However, it's OK to be choosey now as not every opportunity is right for you.
You might want to play superhero today, but there's nothing wrong with admitting your limitations. Recognize that your humanness and imperfections are a part of what makes you special.
You could be ready to take a risk on something (or someone) that might not be worth the trouble in the end. This is one of those times where weighing your options can help you.
You might be more comfortable being in hermit mode than dealing with others today, but be mindful of isolating yourself. You need others more than you may be willing to admit. Reach out.
You could be feeling like you're on a hamster wheel today. It could be hard to get off the wheel unless you're willing to prioritize your time. Stay focused on what's most important.
When was the last time you splurged a little on yourself? If it's been a while, take time to do so today. On another note, when it comes to your talents, now's not the time to be humble.
You're reminded that you can't always be "on" all the time. Today calls for a pause and some self-nourishment. Be protective of your energy. You don't need to be accessible to everyone.
Try not to lose sight of your mission now as there could be a few distractions that could try to throw you off course. If you want something badly enough, dig in and keep going.