Here's Your Horoscope For Today: April 8, 2021
We're encouraged to ride the wave of change.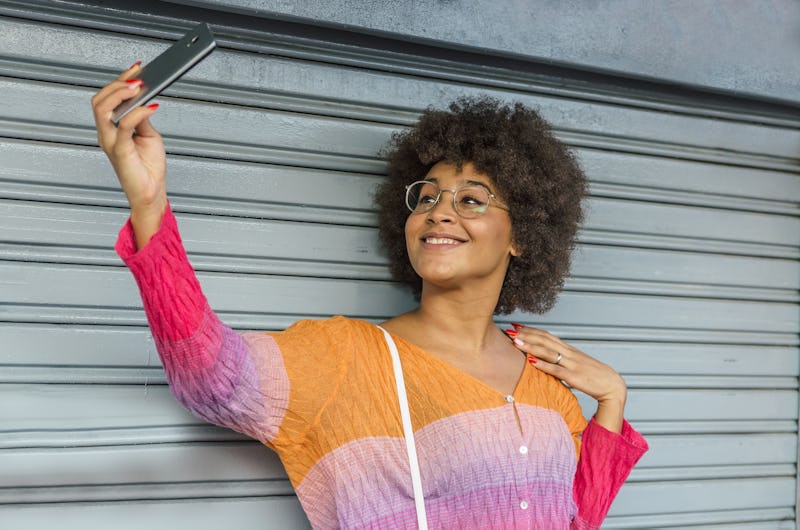 oscarporrasinfo / 500px/500Px Plus/Getty Images
In this daily horoscope for April 8, Bustle's resident astrologer Mecca Woods, founder of My Life Created, shares the astrological events happening today that will affect every zodiac sign. Below, here's a look at how astrology will affect our lives today.
The day is fairly smooth sailing with the moon in go-with-the-flow Pisces, encouraging us to go with the flow as well. At the start of the day, the Pisces moon teams up with innovative Uranus in Taurus, which further encourages us to ride the wave of change. This Moon-Uranus combo can also be helpful for creative inspiration and projects as both planets nudge us to think outside the box. With the moon in Pisces, we're called to act on intuition and go where our heart is calling.
Since Pisces is a zodiac sign that favors kindness and compassion, today motivates us to be kind toward others and ourselves. Too, this could be a good day for taking some time out from our usual routine and making time to rest or unplug from the daily grind.
Read below to see what the stars mean for your zodiac sign today, and make sure to check out your April 2021 monthly horoscope.
Take some time to rest and recharge. The time spent in solitude or reflection could help you find clarity or the creative inspiration you need. Creative outlets can be therapeutic.
If feeling a bit scattered, look to ways you can channel the energy into helping out a friend or giving back to your community. That said, don't be too shy to ask for help or support.
If working on a long-term goal or something career-related, now's the time to let your innovative side shine through. People are looking for something different, so give it to them.
You've got some big ideas — and those ideas work best when you dare to take a risk or challenge the status quo. Too, when you align with people who are creating change, you can succeed.
You might be in your feelings today. Though know that you're being encouraged to change the way you normally cope or deal with things that stress or trigger you. It's time to release the past.
You usually have things all figured out, but today you're encouraged to remain open to feedback and guidance from others. You just might learn something worth your while.
If it's been a while since you've organized your work or living space, this is the day. Efficiency and simplicity are the goal. Meanwhile, a money- or job-related matter could take a turn for the better.
Love could get interesting today as someone new could unexpectedly grab your attention, particularly if they're not your usual type. Be open. Creatively, you're on a roll. Show off your talents.
You might be feeling a bit blue or sluggish today, making it necessary to ramp up the self-care. That said, know that you're being pushed to change some old habits. Not to worry, you've got this.
Your brain might be buzzing with ideas today, making it a good time for writing, project planning, or sharing those ideas with others. The insight you have is powerful.
If you've been worried about a financial matter, things could unexpectedly surprise you in a good way. It's time to put an old story to rest regarding your worthiness. You are worthy.
If you've been on the fence about something or someone, go with your gut. Now's not the time for making decisions from an ambivalent place. Either your heart's in it or it's not.