Here's Your Horoscope For Today: June 1, 2021
It's a good time for doing anything that feels creative, romantic, and spiritually fulfilling.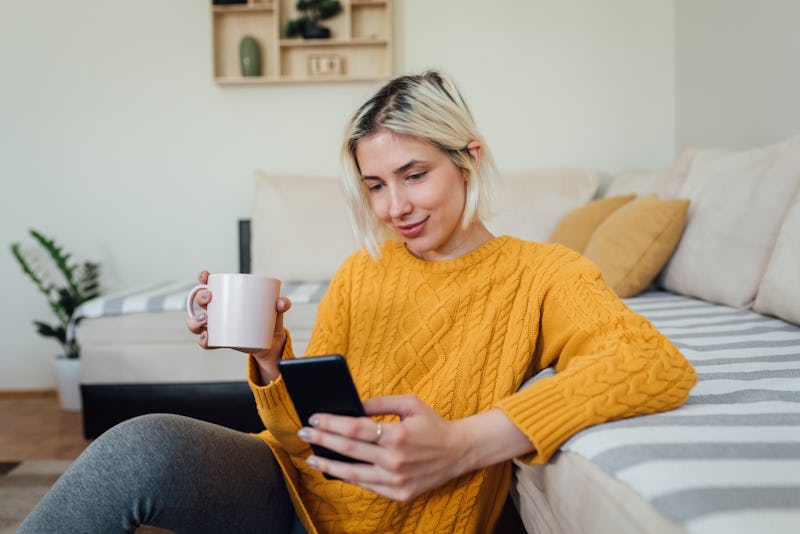 RgStudio/E+/Getty Images
In this daily horoscope for June 1, Bustle's resident astrologer Mecca Woods, founder of My Life Created, shares the astrological events happening today that will affect every zodiac sign. Below, here's a look at how astrology will affect our lives today.
Although the busyness Gemini season is in full swing, today actually encourages us to slow and chill out, as the moon moves to dreamy Pisces in the early morning. When the moon is in emotional Pisces, it's great for escaping and unplugging. It's also a good time for doing anything that feels creative, romantic, and spiritually fulfilling.
A bit later in the morning, the moon meets up with expansive Jupiter in Pisces. Under this Moon-Jupiter combo, our emotions could run high, for better or worse. If feeling extra moody or tender, this Moon-Jupiter combo amplifies the need to seek out things that uplift and inspire us. Since Pisces is one of the most compassionate zodiac signs and the lucky planet Jupiter represents generosity, we're encouraged to give back to others and keep the good vibes going.
Read below to see what the stars mean for your zodiac sign today, and make sure to check out your May 2021 monthly horoscope.
You might be feeling extra tired today. If so, take time out to refill your cup. Art or music can be therapeutic, as well as meditation. Meanwhile, giving back to others can be rewarding.
If you're feeling discontented about how things are going in the world, you're encouraged to embody the goodness you want to see. In what ways can you help others while also helping yourself?
You're focused on your goals today and you could make progress, especially when you believe in your gifts. A leap of faith may be needed to secure yourself a new and promising opportunity.
You may get a burst of inspiration today, making it a good time to follow through with something you've been envisioning. If your mind is hungry for something new, feed it.
It could be hard to ignore your feelings today. If so, be gentle with yourself. Take time to yourself if needed. Also, talking to someone you trust can be the catharsis you need.
A nice opportunity could arrive through your partner or someone you know. Try not to be too quick to say no to things. Keep your mind and heart open. You'll be pleasantly surprised.
Discipline and follow through are the keys to success today. As such, it's a great day to knock out anything you've been putting off. Too, you could receive some good work-related news.
Your creative juices are flowing now, and you have the power to turn whatever you touch into a work of art. Your romantic life begins to pick up too. Put yourself in the spotlight.
You might be feeling nostalgic today, making this a great day to reconnect with someone you love or haven't spoken to in a while. In terms of your home, how can you make it more comfortable?
You might have quite a busy day ahead. Collaborations or group efforts can help you get the job done. Networking could bring results as well. Now might also be a good time to invest in education or training.
You're focused on your finances today — and if you've been thinking about going for a new gig or negotiating for better pay, you've got the green light. That said, treat yourself to something nice.
Your confidence is undeniable today as is your charisma. If you want something, there's a good chance that you can get it. Go ahead. Speak up and let people know.