The March New Moon Will Affect These 4 Zodiac Signs The Most
And that's on major water sign energy.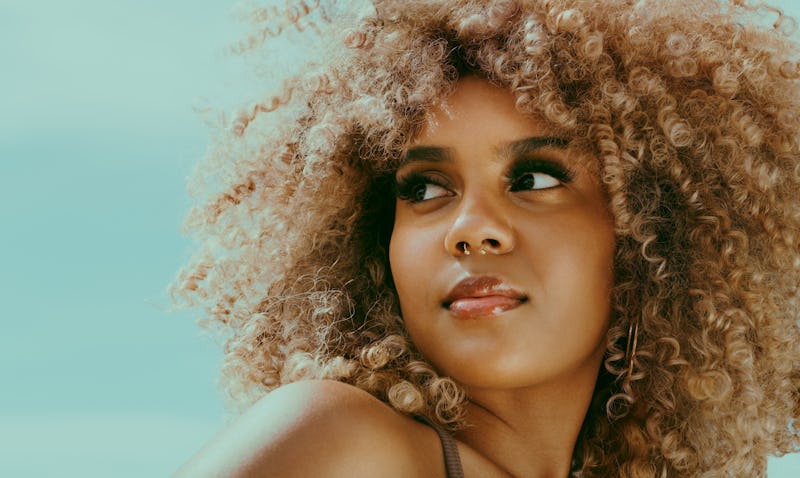 Delmaine Donson/E+/Getty Images
The stars may be wrapping up the final weeks of the zodiac cycle, but not before the emotional throw-down that is the March 2022 new moon, which occurs on Mar. 2 in ultra-intuitive Pisces. Since Pisces season marks the end of the zodiac cycle, this is the last new moon until Aries season. While new moons generally help you spearhead your goals, this lunation is also a great opportunity to foster a deeper connection with your feelings and release all that's been holding you back. That's because Pisces is all about emotional catharsis. If you're one of the zodiac signs most affected by the March 2022 new moon, this lunation is focused on letting go of the restrictions in your life.
Just like the new moon resets the lunar cycle, this lunation represents a clean slate. In astrology, new moon phases are considered an ideal time to rest, recharge, and renew. They also offer a great opportunity to map out your next course of action when it comes to career, creative projects, and general direction in life. Since this new moon is in the sensitive and empathetic sign of Pisces, you can expect to feel extra sentimental, but also encouraged to dream without limitations as you start planning your next big moves. However, Pisces tends to get overzealous with impractical goals, so best not to stray too far away from reality as you figure out your game plan.
Pisces is all about bringing your deep-seated fears and desires into light and purging your stifled emotions as you reset the clock. If you're one of the few zodiac signs most affected by the March 2022 new moon, brace yourself — it's about to be a tidal wave of feels.