These 4 Signs Are The Seductive Sirens Of The Zodiac
They're magnets for desire.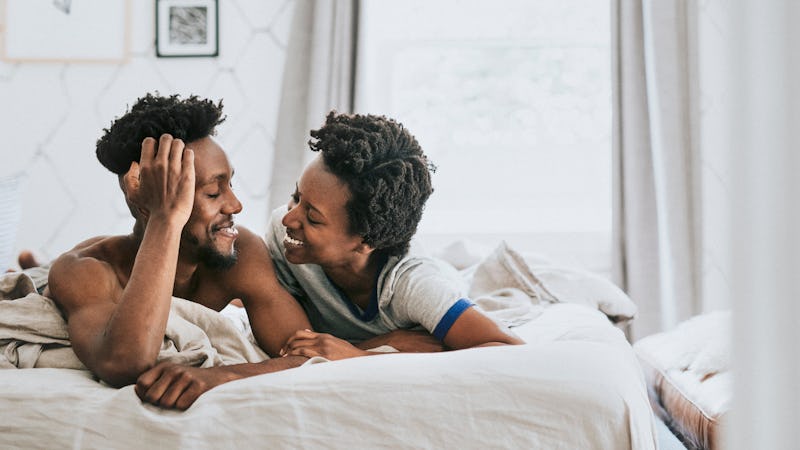 Shutterstock
Your birth chart can decipher some of your signature traits, including your provocative charm. And while all zodiac signs have a sensual side to them, a few have an irresistible allure that puts others under a spell. Whether by playing coy or being brazenly direct with their intentions, these smooth talkers use their sex appeal to lure others in like a siren. If you have a tendency to lead others into temptation, you might be one of the most seductive zodiac signs.
When you're looking to determine your level of seductiveness, Venus, the planet of love, is a great placement in your chart to look at. That's because Venus reflects how we behave when it comes to romance. If your Venus sign is stationed in a Venusian-ruled zodiac sign (Taurus and Libra), you likely are a magnet for desire.
You can also look to your Mars sign, which is directly related to the carnal parts of life — sex, aggression, and sensuality. Having Leo, the sign that rules romance, as your Mars sign is also a good indicator that you're one of the most seductive of the bunch (see Leo queens JLo and Kylie Jenner for reference). Leos are ruled by the fifth house of pleasure, so they're determined to follow their bliss — literally.
Keep reading to learn if you're among the most seductive zodiac signs that many can't help but be drawn to.
Sources:
Tamerri Ater, astrologer