11 Overnight Hacks To Reduce Inflammation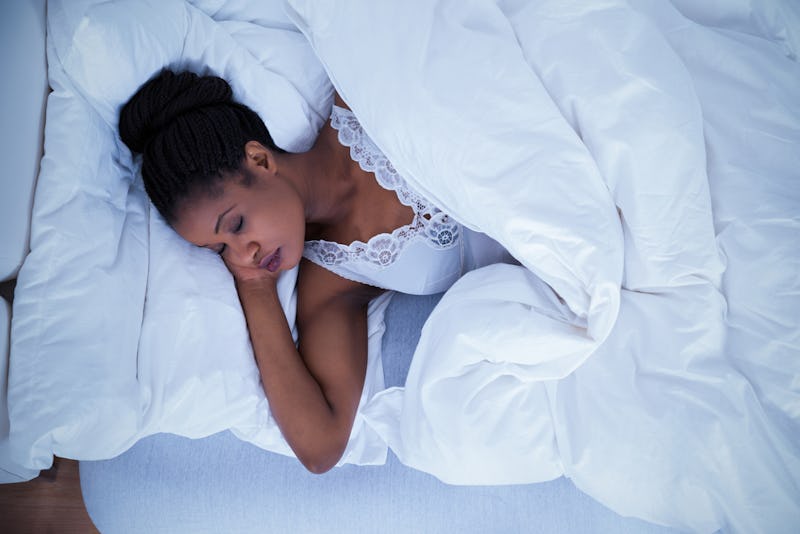 Andrey_Popov/Shutterstock
While sleep might sleep like a pretty passive activity, there are actually a multitude of things going on behind the scenes that help keep your body in tip top shape. And one of most important is a reduction of inflammation — especially if you're sleeping well, and making an effort to give your body what it needs.
"When we sleep, our bodies are able to heal and rejuvenate," Dr. Josh Axe, D.N.M., C.N.S., D.C., tells Bustle. "Better sleep is associated with decreased inflammation, while disturbed sleep can lead to increased inflammation."
Basically, the body needs to shut down in order to recover. "When you sleep, you give your body a break so it can focus on doing what it needs to do to keep you healthy," Samantha Eaton, certified nutrition & eating psychology coach, tells Bustle. "For example if there are areas that need to heal, the brain triggers the release of hormones to encourage tissue growth to repair blood vessels and produce more white blood cells to attack viruses and bacteria that might hinder healing. That can help sore and damaged muscles heal faster as well as things like wounds."
If you want to reduce inflammation — and stay healthy — good sleep is where it's at. So consider trying a few of the hacks below, not only to get better sleep, but to give your body the boost it needs to make the most of your time in bed.