13 Everyday Mistakes That Can Make Cheating More Likely To Happen In Your Relationship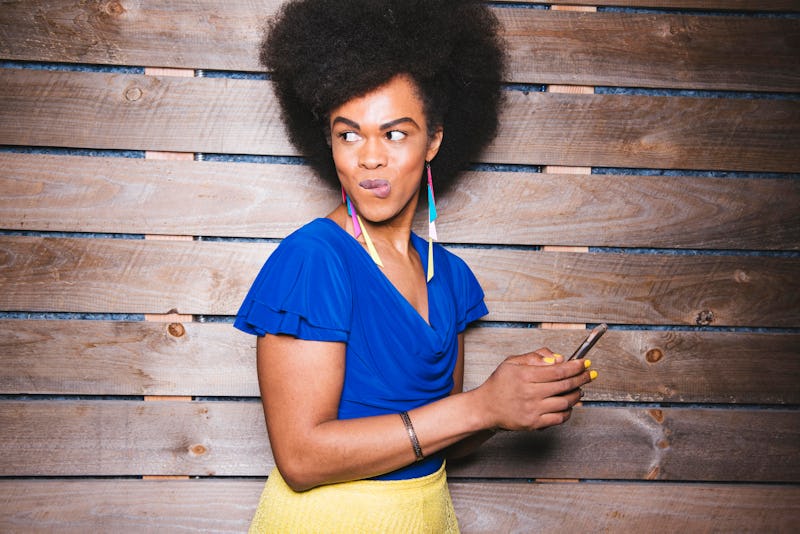 BDG Media, Inc.
Cheating rarely happens out of the blue, but instead is something that can simmer in the background of a relationship, given certain circumstances. It's also hardly ever one partner's fault, but instead can be a result of letdowns in a relationship, such as a series of small mistakes that can lead to cheating.
These might include littles lies, ongoing breaches of trust, mini letdowns, and a lack of intimacy that leaves one or both partners feeling unloved, misunderstood, or unheard. And while cheating obviously isn't the healthiest response to a lack of connection in a relationship, it's often all someone can think to do.
So, instead of allowing small mistakes to chisel away at the health of your relationship, it can help to keep an eye out for red flags, and figure out ways — along with your partner — to keep your connection healthy.
"Relationships require effort to be happy and healthy," Jonathan Bennett, relationship and dating expert at Double Trust Dating, tells Bustle. "It's easier to proactively avoid the pitfalls that lead to cheating," instead of allowing these issues to pile up to the point it seems like a good idea — or the only way to handle a problem.
Read on for a few everyday mistakes that can make cheating more likely to happen in a relationship, according to experts, as well as how to avoid them.