7 Clues That Things Will Go Terribly Wrong For The Heroes Of 'Game Of Thrones' In Season 8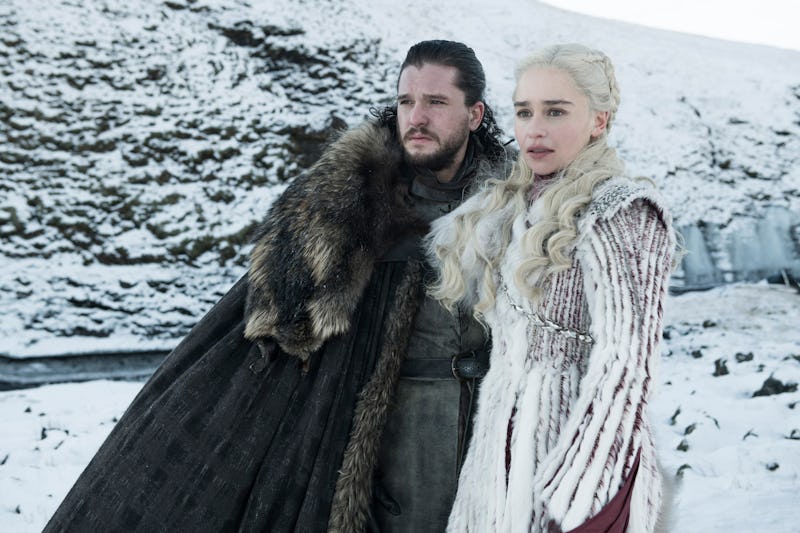 Helen Sloane/HBO
The end of Game Of Thrones is almost here. But let's be honest, fans have been stressing themselves out over what will happen in the finale of Game Of Thrones for years now — especially about their favorite characters who have somehow managed not to get killed. No easy feat on this show. So, before the final premiere ever on April 14 it's worth taking a closer look at all the clues that Game Of Thrones' heroes are in trouble in Season 8. Like epically so.
If we're being honest, the first clue was probably Ned Stark's death in the first season's penultimate episode, which made it clear that GoT isn't afraid to kill off anyone, even its biggest star. Or, you know, when the Wall finally came down last season, allowing the White Walkers to walk right into Westeros. But, there are some other signs that things are gonna get much worse before the show is through.
From the possible new Targaryen that could change Game Of Thrones forever to whatever it is Arya's running from in the Season 8 trailer to the ominous quasi spoiler HBO shared, there are more than a few clues that point to doom. Think of this as a way to prepare yourself for the inevitable horribleness that is to come, and who knows, maybe something good will come out of the final season, too.