9 Gross Mistakes Couples Make When Sharing A Bed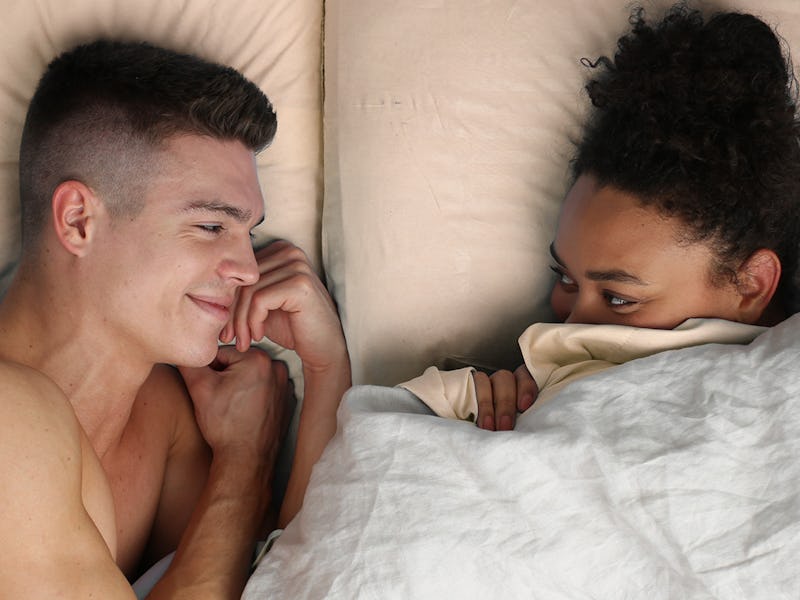 Ashley Batz/Bustle
From using the bed as a 24/7 hangout spot, to dropping crumbs between the sheets, to sitting on the edge of the mattress whilst grooming yourself — think toenail clippings flying every which way — it's definitely possible to turn your bedroom into a health hazard. And especially so when you're sharing a bed with your partner.
When there's two of you, that's twice the crumbs and twice the toenail clippings. So it may be a good idea, for both your sakes, to avoid making these gross mistakes whenever possible. And while you're at it, it might not hurt to come up with a few guidelines for sharing a bed, so you can enjoy it in all its glory.
"Lay down some mutually accepted ground rules for things like eating in bed, watching TV/phones/tablets, etc., to get the most out of co-sleeping," therapist Ginger Houghton, LMSW, CAADC, and owner of Bright Spot Counseling, tells Bustle.
Sharing a bed can be a beautiful thing, but it can also have its downsides, if you're not careful. By creating a few rules, you and your partner can avoid grossing each other out — or even making each other sick. Here are a few mistakes experts say couples tend to make when sharing a bed, so you'll know just what to avoid.