9 Small Habits That Can Destroy Trust In Your Relationship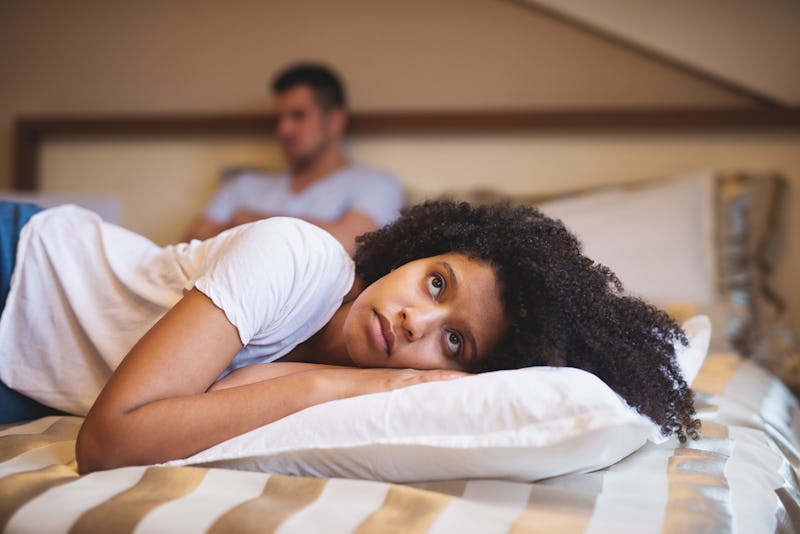 Dusan Petkovic/Shutterstock
Without even realizing it, you and your partner might have a few habits that can create distrust in your relationship. These aren't big problems that ruin things over night, but the types of tiny mistakes and letdowns that chip away, and damage your relationship over time.
"The breaking of trust can sometimes be dramatic, like the revelation of an affair," Jonathan Bennett, relationship and dating expert at Double Trust Dating, tells Bustle. "However, in most cases, trust declines gradually due to a series of little events." And as a result, can be tougher to spot.
If you or your partner are doing things to break down trust, you might notice that you both feel suspicious, or insecure, or more argumentative than usual — all sure signs it's time to stop these bad habits, and make an effort to undo any damage they've caused.
"The best place to start when building trust is [with] honest communication," Bennett says. "You have to share your feelings without reservation. And, you have to accept your partner's honest feedback." It can take a while, and it may even be necessary for you both to go to couples therapy, in order to learn how to be honest with each other once again.
But it can also help to eliminate small everyday habits that destroy trust in you relationship, such as the ones listed below, as a way of keeping your connection healthy.