9 Ways Readers Can Support The Women's Movement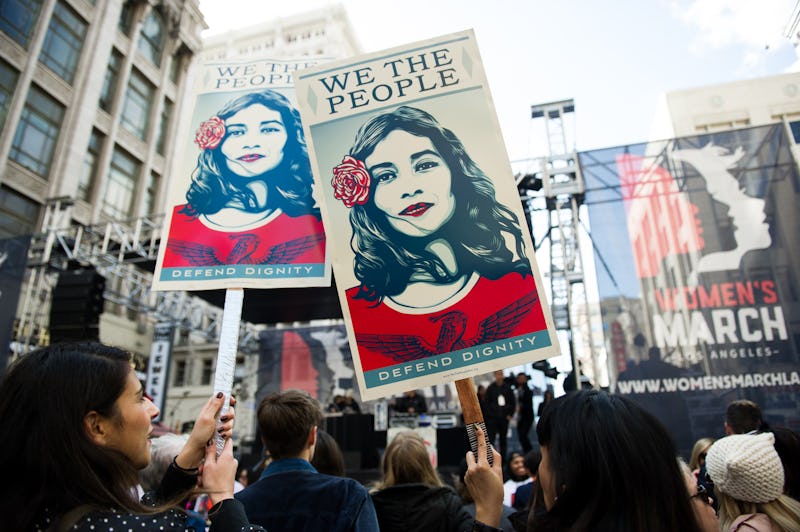 Emma McIntyre/Getty Images Entertainment/Getty Images
March 8 is annually celebrated as International Women's Day, but this year, it will also mark the second major resistance demonstration of the growing women's movement that launched during January's Women's March on Washington. Whether you are one of the women participating in Wednesday's general strike or an ally supporting gender equality and justice, there are plenty of ways readers can support the women's movement on A Day Without a Woman and beyond.
Building off of the same spirit of unity, freedom, activism, and love that was the basis of the Women's March, A Day Without a Woman is a 24-hour general strike intended to highlight the tremendous value that women's work, paid and unpaid, has, despite, as the strike's official website so accurately describes, "receiving lower wages and experiencing greater inequities, vulnerability to discrimination, sexual harassment, and job insecurity." A Day Without a Woman is an opportunity to not only shine a light on the contributions women of every class, race, religion, or sexual orientation make to our social and economic systems, but to demand fair and equal rights for all women, in the workplace and beyond.
Our current political and cultural climate is one that demands action and resistance, not one day a year, but each and every day, until equality and justice is a reality for everyone. For readers, that means doing these 9 things to support women on A Day without and Woman and beyond.