How To Tell If You're In Love With Your Best Friend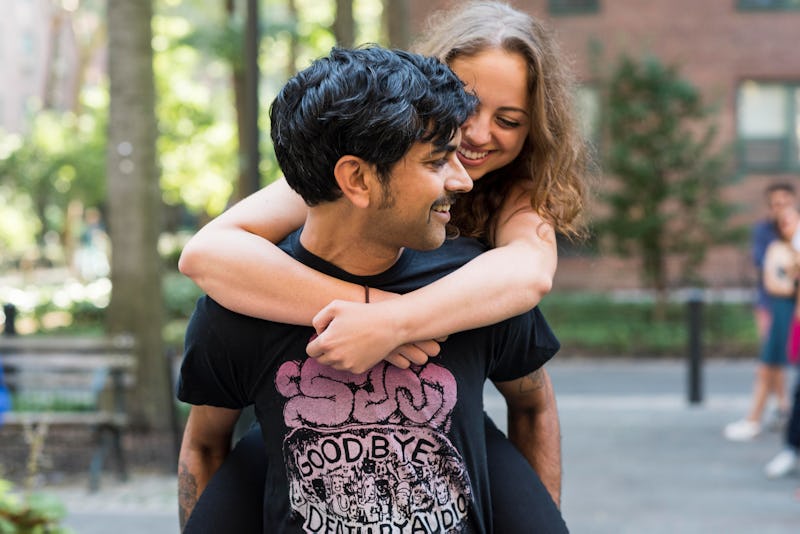 BDG Media, Inc.
Growing close enough to a person that they become one of your best friends requires a certain level of vulnerability. When you open yourself up to someone, you're already walking a fine line between loving them, and falling in love with them. But how do you know if you're truly in love with your best friend? What if you take a calculated risk, but end up ruining your friendship instead? This is a concern I once had myself.
My friendship with Mike began innocently: we were both creatives, struggling to adapt to a community that we felt stifled our innovative voices. We were extremely similar in our way of thinking, finishing both each other's sentences and internal dialogues. When I became aware of my attraction to him, I was conflicted about whether or not to confront him with my feelings: what if I was wrong? Not only had he just ended a long-distance, open relationship, but I was also terrified at the possibility of losing him as a friend.
Questioning your feelings for a best friend is completely OK, according psychotherapist and relationship expert Dr. Gary Brown. "You absolutely have to ask yourself if you want a romantic relationship," Dr. Brown says. "And if you're willing to potentially lose your friendship with them if it doesn't work out."
If you find yourself wondering, Am I in love with my best friend? in order to be sure of your feelings, ask yourself the following six questions.
This article was originally published on