Here Are All The Movies & TV Shows You Need To Watch This Weekend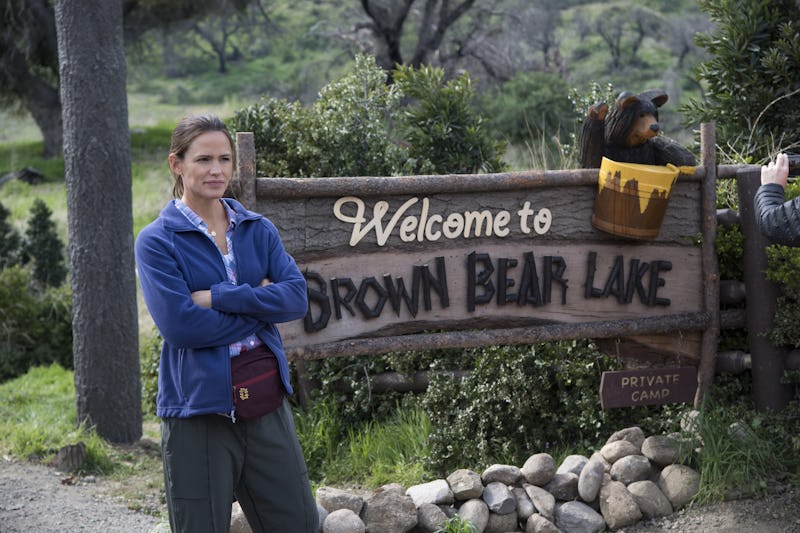 Anne Marie Fox/HBO
You've worked hard all week, hard enough that maybe you've missed some stuff in the entertainment world, and now, finally, here's your reward. It's a list of the movies and TV shows you need to watch this weekend, so that you can finally catch up with what everybody's talking about.
First, let's start with all the new TV hitting the airwaves this week. There was the instant guilty pleasure reality show How Far Is Tattoo Far? that hopped the pond from Great Britain. It's a perfect show to watch while doing other weekend chores — in other words, its one you can watch with half an eye while finally tidying up your room. (As long as you leave moments in between to gasp in horror at the pieces as they're revealed.) There's also an absorbing new Amazon series from Mad Men creator Matthew Weiner called The Romanoffs, and a few exciting new additions to Netflix, including a must-see cooking show (Salt Fat Acid Heat) and a spooky reimagining of a horror classic (The Haunting of Hill House).
If you're not interested in diving into a new show, however, there's also a few must-see new episodes of TV shows you might have missed this week, like beloved NBC comedy The Good Place, and Will and Grace, both of which offered new episodes this week. Or have you been to the movie theater lately? The soundtrack to A Star Is Born isn't going to get itself stuck in your head, and you can't count on the internet to keep the secrets of Bad Times at the El Royale for long, so it might be wise to get yourself to a movie theater pronto.
This week, i's really an embarrassment of riches. So dive into this list of 12 movies and TV shows you can catch up on this weekend, and we'll see you bright and early Monday morning when you finally come up for air.
1. Terrace House: Opening New Doors — Part 4
This weirdly calming Japanese reality show is the very definition of TV you never knew you needed. The addictive series' entire Part 4 was released on Netflix on Tuesday, Oct. 9, and Part 5 is already in the works. So fans new and old definitely need make time for at least one of the episodes in their schedules. Once you meet the six new housemates, don't be surprised if you binge half the season in one stretch, subtitles and all.
2. The Good Place — "The Snowplow"
Lesser shows might have faltered after a major reveal like The Good Place dropped at the end of Season 1, but this ensemble comedy from the creators of Parks and Rec has kept chugging along. This week's Thursday, Oct. 11 episode, "The Snowplow" found Ted Danson's Michael in hot water, so tune in before too many days go by to see if he can find a creative way out of it.
3. A Star Is Born
Have you seen A Star Is Born yet? You have to go see A Star Is Born. First-time director Bradley Cooper and shockingly good actor Lady Gaga are counting on you.
4. Salt Fat Acid Heat — Season 1
Netflix has raised the bar again with its latest food porn offering, Salt Fat Acid Heat. This show hails from unlikely chef Samin Nosrat, who promises that the words in the title — salt, fat, acid, and heat — are the only elements that you need to make any meal delicious. The first season dropped Thursday, Oct. 11, so good food is just a click away.
5. The Romanoffs — "The Violet Hour" & "The Royal We"
He's already sexed up the ad world with Mad Men, and now series creator Matthew Weiner is setting his sights on an ancient Russian family as well. Each of the standalone 90-minute episode of The Romanoffs follows one modern-day character who claims Romanoff ancestry, and Amazon will be releasing them on a weekly basis. The first two are already available; however, having dropped on Friday, Oct. 12, so you can feel like you're catching up and giving yourself a head start all by watching, at the same time.
6. Bad Times at the El Royale
Just exactly how long do you think you're going to be able to protect yourself from the spoilers about the ending of Bad Times at the El Royale? The star-studded thriller premiered in theaters on Friday, Oct. 12, but to be honest, you're lucky you don't already know who walks out alive at the end.
7. How Far Is Tattoo Far? — Pilot
Cringe your way through this British transplant's Thursday, Oct. 11 premiere. The reality series is co-hosted by Jersey Shore's Snooki and Younger's Nico Tortorella and lets a pair of contestants tattoo whatever they want onto each other, with a dramatic reveal at the end.
8. Riverdale — "Chapter Thirty-Six: Labor Day"
The hit series returned for Season 3 on Wednesday, Oct. 10, and they've already hit the ground running with a new murder mystery, so fans really don't want to fall behind.
9. Doctor Who — "The Woman Who Fell to Earth"
Her casting sent long overdue shockwaves through the fan community, so don't miss Jodie Whitaker's premiere as the new Doctor in Doctor Who's Series 11 premiere episode, which aired Sunday, Oct. 7.
10. Light As A Feather
This spooky new Hulu series centers around a group of five girls who play that timeless sleepover game Light As A Feather, Stiff As A Board, only to find themselves confronted with disturbing fates because of it.
11. Camping
And if you still have any energy left at the end of this productive weekend of TV-watching, don't miss Camping. The HBO comedy stars Jennifer Garner, backed by a hilarious supporting cast, and premieres on Sunday, Oct. 14.
And there you have it — that should keep you busy for every waking hour of this weekend, with maybe one or two bathroom breaks, and a quick phone call with your parents, just so they don't worry about you.